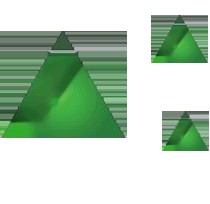 Sallie Mae (SLM - Free Report) reported first-quarter 2017 core earnings of 21 cents per share, easily beating the Zacks Consensus Estimate of 15 cents. Also, the bottom line increased 46% from the prior-year quarter.
Better-than-expected results were primarily driven by an increase in net interest income. Continued rise in private education loan originations and lower provisions were the tailwinds. However, these positives were offset by lower non-interest income and higher expenses.
Sallie Mae reported core earnings (primarily adjusting for derivatives), attributable to the company's common stock, of $92.7 million, up 51% from the year-ago quarter.
Higher Expenses Partially Offset Net Interest Income Growth
Net interest income for the first quarter was $268.1 million, up 28% year over year. The rise was mainly driven by an increase in the portfolio size of private education loans. Net interest margin expanded 19 basis points (bps) year over year to 5.96%.
Non-interest income came in at $6 million, reflecting a significant decrease from $20.7 million in the prior-year quarter, primarily reflecting loss on derivatives and hedging activities and lower other income recorded in the reported quarter.
The company's total expenses were up 11% year over year to...
More