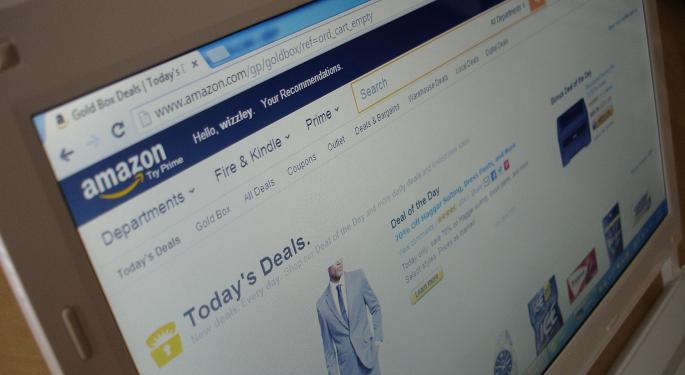 Rahul Sood is the former head of Microsoft Ventures and now serves as CEO of Unikrn,
Sood was a guest on CNBC's "Squawk Alley" Wednesday to talk about technology stocks with a focus on Amazon.com, Inc. AMZN 1.79%.
"Amazon is crushing it in so many different areas," Sood. "They are doing some amazing things on the cloud where pretty much every business in the future will be a software business in some way shape or form."
Sood added that most businesses are already building their platform on Amazon's cloud service, AWS.
Related Link: Dan Kurnos On Amazon's Video Direct: Don't Hold Your Breath For YouTube-Lite
Meanwhile, the prospect of a Google GOOGL 1.28% entrance in the cloud space could present a risk to AWS's healthy margins. However, Sood isn't worried about this scenario. He noted that Amazon has an established record of providing a really good service and reliability - not to mention the fact that once a business already established itself on AWS' system, it's difficult to move over to a competing cloud provider.
"Amazon has been very aggressive from the beginning on the cloud and I just don't see competition coming in," he argued.
Amazon also continues to innovate in businesses outside of the cloud, including Prime Video. At the same time, the company is among the best in thinking about its future and acquires companies that fit in with a longer-term objective, such as its acquisition of Twitch.
"It's not just about online shopping," Sood added.
© 2016 Benzinga.com. Benzinga does not provide investment advice. All rights reserved.