Tesla (TSLA) is a money loser. Not necessarily as a stock--it has gained 29% so far this year, after all--but as a business.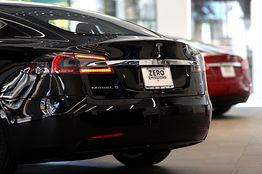 Its return-on-equity is a negative 22.9%, according to Bloomberg, while its return-on-assets is minus-4.4%, and its return-on-capital is negative 7.8%. What else would you expect from a company that must frequently go to the market to raise more cash?
In a note released on Monday, however, Tigress Financial's Ivan Feinseth argues that Tesla could create more value for shareholders as it "evolves to a profitable manufacture of...
More