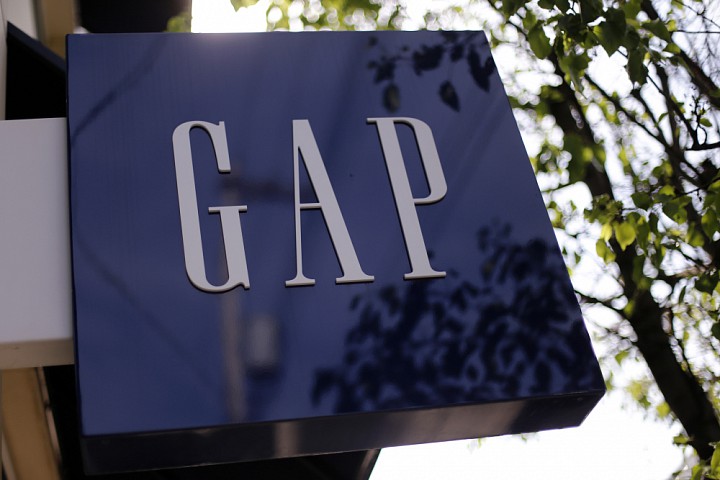 Shares of Gap (GPS) rose in after-hours trading Thursday after the clothing retailer reported better than expected earnings and a $1 billion stock buy-back plan.
The San Francisco-based company's stock rose 3.05% to $41.60 following Gap's release of its fourth-quarter financial results after U.S. financial markets closed. Gap shares ended the regular trading day up fractionally at $40.37.
Gap reported $319 million in fourth-quarter income, or 75 cents per share. That was up from $307 million, or 68 cents per share during the same period last year. Earnings per share topped Wall Street forecasts by a penny, according to a FactSet survey of analysts.
Gap reported that its comparable sales for fiscal year 2014 were flat overall. However, Old Navy, the company's largest global brand, posted a 5% rise in comparable sales for the year, including an 11% fourth-quarter increase.
The retailer said its board of directors approved an additional $1 billion stock buy-back plan, a move that comes after Gap repurchased 3.7 million shares for $148 million during the 2014 fiscal year.
Gap also boosted its quarterly dividend by a penny, to 23 cents, saying it plans to pay total fiscal year 2015 dividends of 92 cents per share.
Providing fiscal guidance for investors, the company said it expects 2015 earnings per share to range from $2.75 to $2.80. The estimate was based in part on an anticipated 13-cent negative impact from the merchandise deliveries delayed by the West Coast port strike, and 16-cent drop due to foreign currency fluctuations.
"Looking ahead at 2015, we will continue executing our global growth strategy, bringing new digital capabilities to life and making the shifts necessary to consistently deliver the brand-right, emotional product that our customers expect," said Gap CEO Art Peck in a statement issued with the earnings results.