The VIX term structure has been inverted (spot higher than 3rd futures) for 17 days - that is the longest period of backwardation since August 2011, when uncertainty soared around the USA credit rating downgrade. In fact, much of the VIX term structure is higher today than it was at the peak of the crisis on Black Monday as both government shutdown and Fed rate hike fears dominate the forward curve...
The longest streak of VIX curve inversion since the USA credit rating downgrade in 2011...
And longer-term VIX trades higher than it did on Black Monday...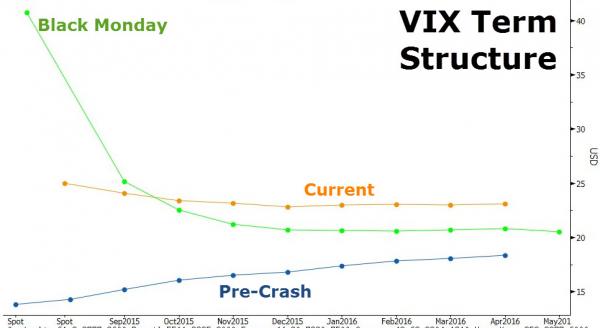 With record VIX longs...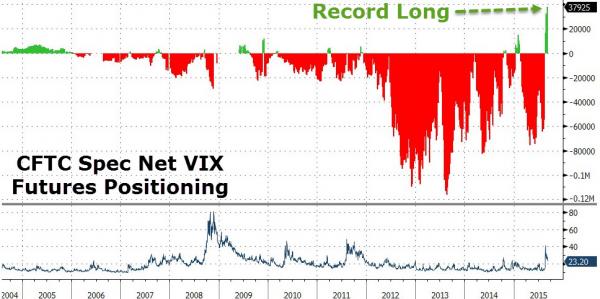 We are sure this will all end well.
Charts: Bloomberg