Under Armour (NYSE:UA)(NYSE:UA-C) and Fitbit (NYSE:FIT) are both going after the same health and sport-focused market, each has had impressive sales growth but declining income in the recent quarter, and each has seen their stock price decline over the last year. With interesting product overlap but very different visions of the future, which stock is a better buy now?
Can Fitbit's new products make up for falling market share?
Fitbit announced new tracking devices and features this week including the new Charge 2 that comes with continuous heart rate monitoring and is priced at $150, and a remake of its more basic Flex model, which is now fully waterproof. This comes after the company announced new trackers earlier this year such as the Blaze, a smartwatch look alike that connects to a smartphone via bluetooth to receive notifications like text and email.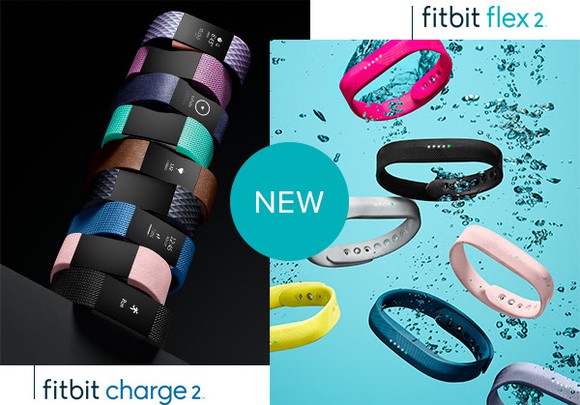 Regardless of new product releases in the last year, Fitbit's market share is falling. Fitbit still commands 25% of the global wearables market, according to the International Data Corporation, or IDC, but that's down from 32.5% during the same period last year.
Fitbit's second largest competitor, Xiaomi from China, which makes trackers for as little as $15, is quickly gaining and now at 19% market share worldwide. To be fair, Xiaomi's growth has been almost exclusively in China where Fitbit has only a small presence, but it shows the ability for low price trackers to fill consumer needs and that Fitbit's competitive moat is small. Xiaomi isn't the only one taking market share. Apple (NASDAQ:AAPL) is growing sales of its Apple Watch and is expected to announce a new version later this year that could further pressure Fitbit's market position.
Blame it on market share pressure, pricing pressure, or saturation, but Fitbit's sales growth is slowing. While the company reported an impressive 49% sales growth in the most recent quarter year over year, that's the slowest growth it has had since going public in early 2015, and full-year sales growth is expected to come in at 36% year over year, compared to nearly 100% in 2015 year over year.
Net income actually fell more than 60% year over year to $6.7 million in the quarter. Much of that decline is because of the surge in research and development costs, something that investors would normally be excited about, but...
More