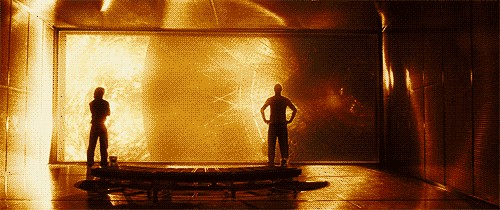 Mr. Market is getting a serious workout this summer. The casino keeps making new highs and the breadth indicates it's not just trendy "FANG/FAAMGs" (the current fashionable version of the "Nifty Fifty") that's doing the heavy lifting. I think it's fair to say animal spirits have grown a bit wilder across the board. Let's drill down through the Master Ideas Universe and look at the losers first and then the Rooster360 Top 20 leaderboard as of this week. $AAOI $TTWO $SQ $PTLA $CTRL are the Top 5 as of this week and they have racked an average of 115+%. We'll get to the details in a moment but first let's look at the losing ideas first.
The losers chart as of this week, made up of the ideas which trigger suggested stop loss prices (primarily to push some readers to think more about risk management) include a Top 20 idea with a notional gain of 69%, CSX.
Everything else stopped out did so with relatively small percentage losses but they could have been large double digit losses and not been a problem. I will explain. This is not because I am a masochist but my system focuses on trading size. The Master Ideas List generated each week calculates for subscribers suggested trading sizes and initial stop loss prices, calculated to risk losing about $500 USD for each idea. The result is that some ideas had more shares being traded than others, based upon the risk per share as calculated by Rooster360. More experienced traders already understand and practice some form of risk management.
Ticker
Entry D
Entry Px
7/21/17
chg
% rtn
trade
NOTES
NOTES 2
CSX
9/30/2016
30.5
51.68
21.18
69.44%
LONG
STOPPED 07/21/17
TRAILING 6 WEEK STOP
NTRS
6/30/2017
97.21
87.84
-9.37
-9.64%
LONG
STOPPED 07/21/17
NEW IDEA 6/30/17
YPF
3/31/2017
24.28
19.99
-4.29
-17.67%
LONG
STOPPED 07/21/17
ACHC
10/7/2016
46.25
50.89
4.64
-10.03%
sell
STOPPED 07/21/17
NEW STOP LOSS = half initial stop
KCG
4/21/2017
19.75
20
0.25
1.27%
LONG
STOPPED 07/21/17
MERGER w VIRTU
The preferred outcomes in each stop loss update are either a winner that rode a trend for months or a quick exit with an exit close to a calculated and suggested stop loss price. The best stopped ideas include cost effective losing trades. Every trade ideally should be planned in advance of actually being traded, with planned trade size and exits. Of course this doesn't always happen but we can help control unanticipated losses with a preplanned trade size than if a "bet the farm" trade was made.
If only all ideas were like CSX. But it does happen enough times to help bring in the majority of the gains.
When a trade was...
More