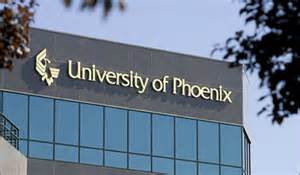 For-profit education is under attack. The industry rose to prominence several years ago, as it offered the promise of a quality education at an affordable price in response to the soaring cost of tuition nation-wide. But many publicly-traded education stocks, like Apollo Education Group (APOL) and Strayer Education (STRA) are shells of their former selves.
The industry got into big trouble with regulators when an uproar began among the student populations of these universities. Students cried foul, saying that they were receiving degrees that did not result in decent job opportunities, and many had trouble paying back the loans taken out to finance their education. As a result, enrollment at these for-profit universities has plummeted, and profits have followed suit.
In fact, Apollo Group, operator of the University of Phoenix, America's largest for-profit university, has seen enrollment fall by half in the past five years. On March 25, Apollo released very poor earnings results. Revenue and enrollment both fell 14% last quarter, and the stock promptly fell nearly 30% that day. There is simply no need for investors to buy these for-profit education stocks, as enrollment is likely to continue falling, with no end in sight.