After trading at its steepest (short-term volatility lowest vs medium-term volatility) in 5 months last Monday, VIX rallied notably (and the curve flattened) on the week to 2015 lows. At the same time, in the 'traded' VIX product world, 2 rather notable things happened: first, VIX futures, which were at a record net long positioning at the end of January, have plunged to a net negative (short VIX) positioning once again; and second, and more stunningly, VXX (the VIX ETF) saw the biggest surge in units created since record began. Between these violent swings and the push-pull weights of oil's high vol and AAPL dominance of any dispersion, we suspect VVIX (vol of vol) will pick up notably from its 3-month lows.
From 5-month steeps, VIX rallied and flattened all week...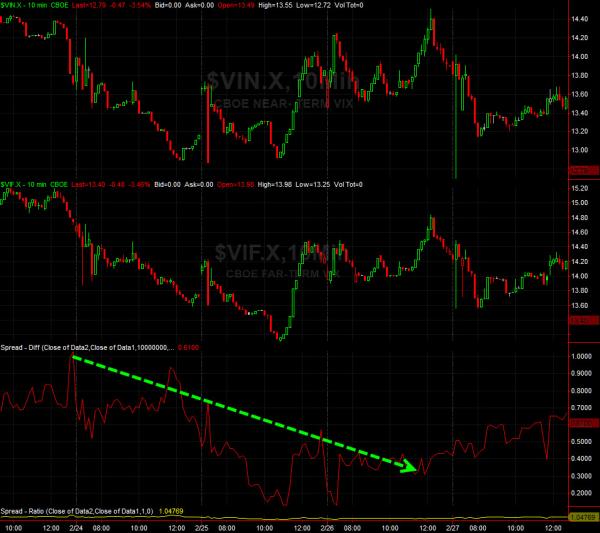 VIX Futures have swung once again to a net negative (short VIX) positioning...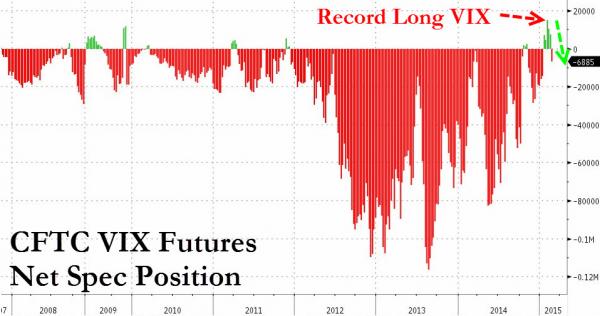 And the most VXX ETF units were created last week ever...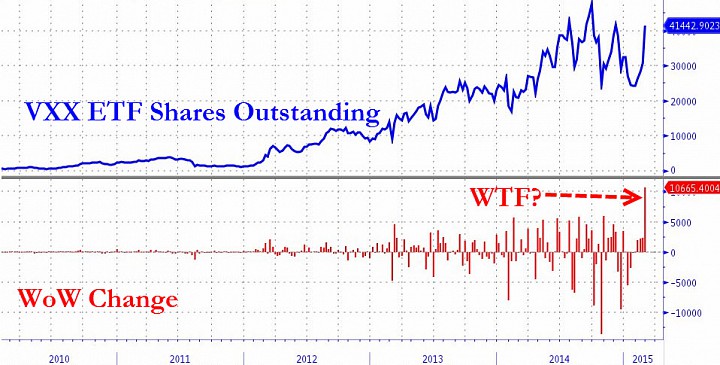 While the implications are unclear, it seems like so many other aspects of the markets currently, the volatility complex is extremely fragile.
Charts: Bloomberg