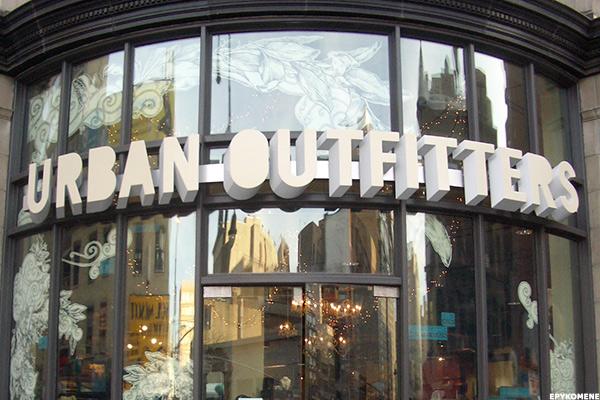 For years, Urban Outfitters (URBN) has seen its market share dwindle at the hands of cheap fast-fashion names such as Forever 21, so it makes sense the company would try to tap into a contentious election season by selling politically charged swag.
The retailer has started selling anti-Trump pins, t-shirts and mugs boasting slogans including, "Vote Trump 20Never" and "IDK Not Trump Tho 2016." It's also hawking pro-Clinton merchandise such as the "Hillary Runnin' Thangs Tour 2016" t-shirt, the Bernie Sanders "Feel the Bern" t-shirt and a book entitled "Quotations From Chairman Trump," a collection of rather hilarious quotes from the Republican presidential candidate.
Urban Outfitters playing the...
More