AUD - GOLD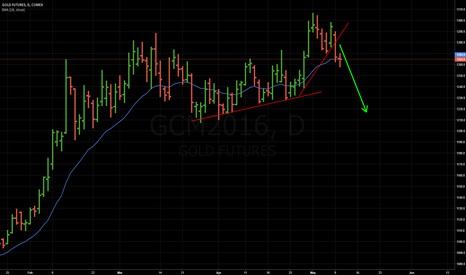 From my analysis (not listed here) i suppose that gold0.00%% is on top for now. Because of corellation with AUD (analysis is primary the same as for gold0.00%% ) i was entered short AUD/USD0.00%% at price 0.7540 - 3.5.2016. best day to enter was 27.4.2016 at price 0.7650.

If you are trading GOLD0.00%% you can enter SHORT NOW, best enter for me was 9.5.2016 at price 1275.

EXIT is trialing stop.

I don't wish you good luck, i preffer probability and statistic, luck is important especially in casino :)

* ARROW is not profit target.