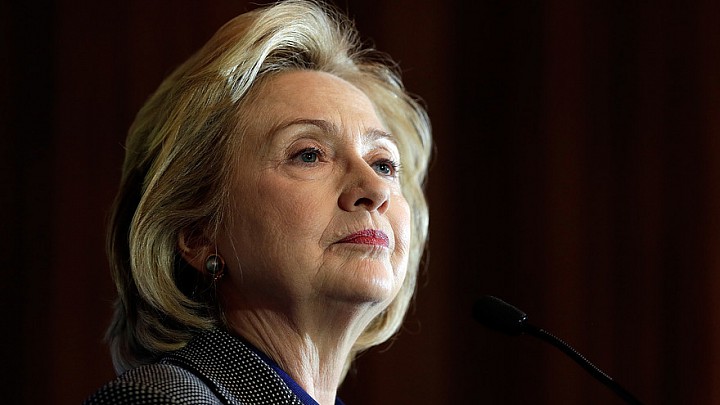 If you missed out on the enormous run in biotechnology stocks this past year, Hillary Clinton just gave you a second chance.
Take it.
Since Clinton's infamous Sept. 21 tweet attacking drug companies for "price gouging," biotech investors have lost an astonishing $132 billion. I'm pretty sure I know what they think of Hillary.
Price gouging like this in the specialty drug market is outrageous. Tomorrow I'll lay out a plan to take it on. -H https://t.co/9Z0Aw7aI6h

— Hillary Clinton (@HillaryClinton)

https://twitter.com/HillaryClinton/status/645974772275408896
Many biotech stocks fell 20% to 35% or more in a few trading days, as selling turned panicky Monday. The iShares Nasdaq Biotechnology ETF IBB, +1.95% has declined to where it traded last November.
"I haven't seen it this bad in years," says Ron Garren, a medical doctor and oncologist who writes the biotech stock letter Biotech Insight.
"It's outright fear and panic," says BioShares Funds portfolio manager Paul Yook, who provided the sector loss estimate cited above. "I have been on the phone all morning with panicked investors. Everyone is asking, 'How much lower can it go? Do we bail?' "
The answers: No one knows how much lower it can go. But don't bail. This is a better time to buy than sell, say several biotech experts.
The bottom line here is that while drug pricing will hang around as a presidential campaign issue, any Washington, D.C., reform that hurts biotech companies will be far off, if it happens at all. And that is unlikely. So while the issue will create more volatility, it will also devolve into background noise.
Here's why. If politicians are logical (which, granted, is debatable), their wrath will be focused more on the likes of Martin Shkreli at Turing Pharmaceuticals — meaning investors who buy the rights to drugs and then jack up the prices for a quick profit. Shkreli earned the reputation as "the most hated man on the Internet" last week and helped spark the biotech carnage when he announced a 5,000% price increase for a drug called Daraprim, used to treat parasitic infection.
Politicians need to focus on the real price gougers like Turing, because research-intensive biotech companies actually need robust pricing to fund drug development, which we all want. And they don't necessarily make outsized profits in the process, once you factor in all their costs, like expensive drug trials.
Robert W. Baird analyst Brian Skorney estimates that the return on investment for drug development companies is only 15%. Why so low? Drug development takes years and it is extremely expensive. Plus, many drugs...
More