German bonds are under significant pressure again this morning - despite equity weakness and US Treasury strength. This raises the rather interesting question of whether - after decimating Treasuries last week, is China turning to its Bund holdings and liquidating them to raise cash?
Bunds crushed to one-month lows...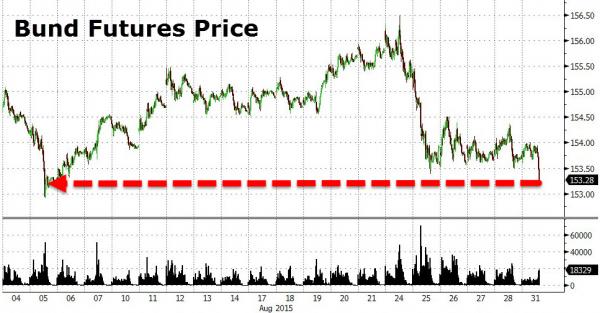 as 10Y yields spike to 6-week highs...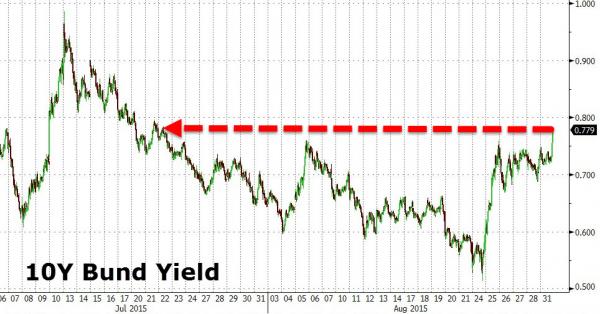 Charts: Bloomberg