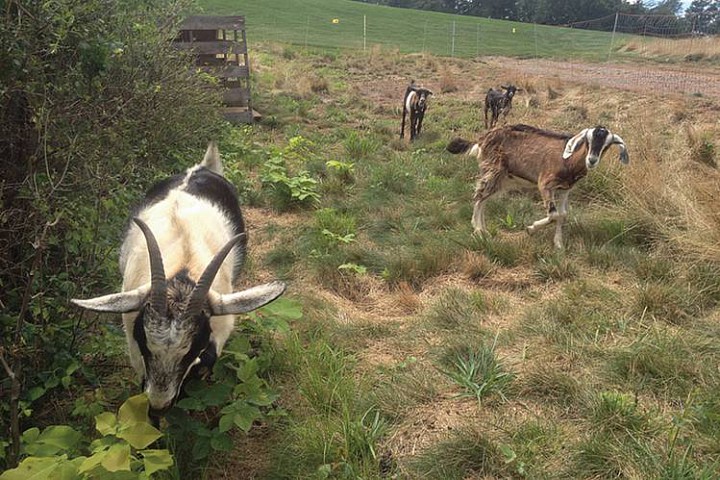 Donald Trump has found a solution that cuts both his grass and his tax bill: Goats.
The Republican presidential front-runner's small goat herd, combined with hay farming and wood cutting, let him qualify for a New Jersey farmland tax break that saves him tens of thousands of dollars a year in property taxes on two golf courses, according to public records.
Mr. Trump's golf clubs in Bedminster and Colts Neck both receive the break and pay reduced property taxes on the part of the land devoted to agriculture. The Bedminster course includes 113 acres of hay production and eight goats, while the Colts Neck course has 40 acres of hay plus stands of trees, according to tax-break applications filed with local governments.
It isn't clear precisely how much Mr. Trump saves in taxes when his assessments are based on agricultural production rather than the land's true market value. One method of calculating the savings—taxing the farm portion of the golf course properties at the same per-acre level as the nonfarm portion—suggests he pays less than $1,000 in taxes a year on land that would otherwise carry annual taxes of about $80,000, according to property values listed on the state's website.
Mr. Trump continues a long tradition of famous and wealthy property owners who have benefited from the farmland assessment program, which was written into New Jersey's constitution in 1963 to...
More