Not much to add here. EUR/USD has broken out of the holiday range, but remains within an almost 2-week range roughly between 1.3780 and 1.3865.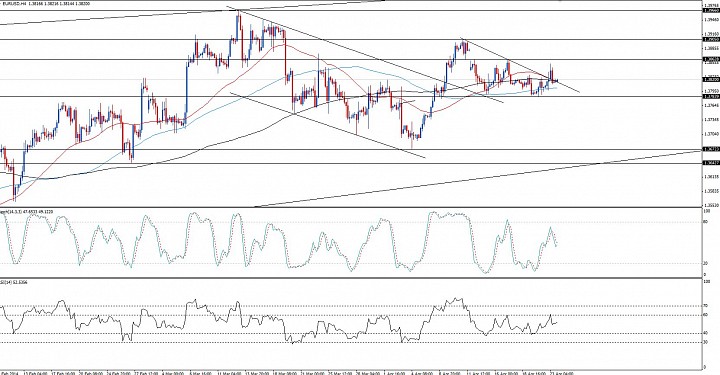 The market might trade with more direction after Draghi's speech in Amsterdam, at 5:00AM ET.
Neutral to Bullish:
The 4H chart shows no direction, but maybe slightly bullish when going back to February. 
The daily chart reflects a bullish market. The bias is therefore bullish. A break above 1.3865 could open up the 1.3905 and 1.3966 highs.
Neutral:
A break below 1.3780 would continue a period of consolidation/correction that EUR/USD has gotten into since retreating from 1.3905 (Apr. high). The pair would therefore be neutral.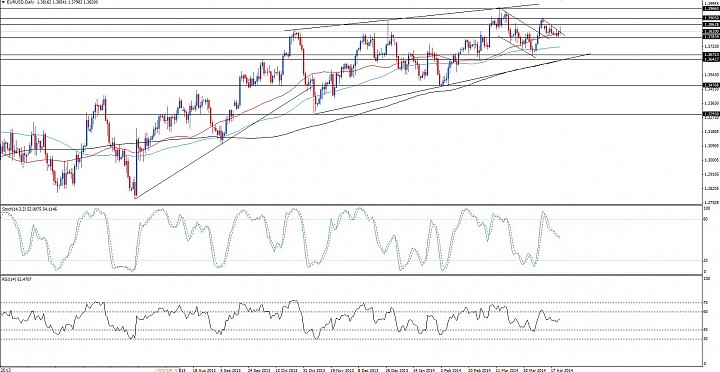 (eurusd daily chart, 4/24)
Bearish:
A break below 1.3640 should clear below a rising trendline from Nov. 2013 as well as the 200-day SMA. This would shift the market into the bearish mode.