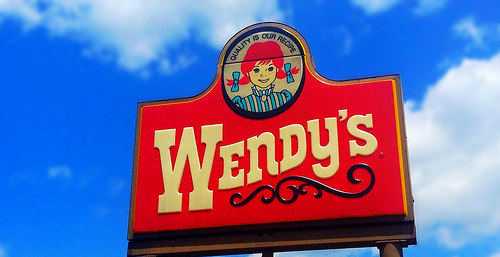 Fast food breakfast is part of the daily morning routine for many Americans. According to Wendy's (NASDAQ: WEN) CEO and President Emil Brolick, this is the most habitual fast food customer, however, will not deter Wendy's from its decision to stop its breakfast food menu trials.
Wendy's did a test run of a few breakfast items, including oatmeal, artisanal sandwiches and biscuits. However, if the chain were to remain, it would directly compete with companies like McDonald's (NYSE: MCD), Starbucks (NYSE: SBUX) and Dunkin Donuts (NYSE: DNKN) for the top breakfast spots, Business Insider reported.
Most recently, even Taco Bell has entered the breakfast game, with its waffle tacos and other taco-themed fare.
"We have tested breakfast many times over the years and we feel, as virtually the only large national chain that hasn't gotten into breakfast, it's very difficult to enter that space today and commit the kind of marketing resources that we feel would be necessary to really entrench ourselves successfully," Brolick said in an interview, according to Business Insider.
However, although Brolick made it clear that Wendy's will not be entering the breakfast market any time soon, he is not ruling it out completely as a future possibility.
While there is a chance that Wendy's breakfast menu could be good, I'm skeptical as to whether or not it would actually be able to financially challenge other big breakfast contenders like McDonald's or Starbucks. Like Brolick said, humans are creatures of habit and I find it hard to believe that someone would give up their morning Starbucks latte and instead drive through a Wendy's. 
For more business and financial news, click here.
*This is editorial content and expresses the opinion of the author.