Buying dividend-paying stocks and holding for the long term is a strategy that has historically given investors their best path to market-beating returns. However, simply chasing yield is a course of action that's ill-advised. Successful investors know to look for stocks with valuations that also leave room for capital appreciation and are backed by underlying businesses that can pave the way for continued income generation.
Today, we've put together a panel of three Motley Fool investors and asked each member to identify a dividend-paying stock that has these qualities and is worth pursuing. Here's why Kinder Morgan (NYSE: KMI), Abercrombie & Fitch (NYSE: ANF), and International Business Machines (NYSE: IBM) made the list.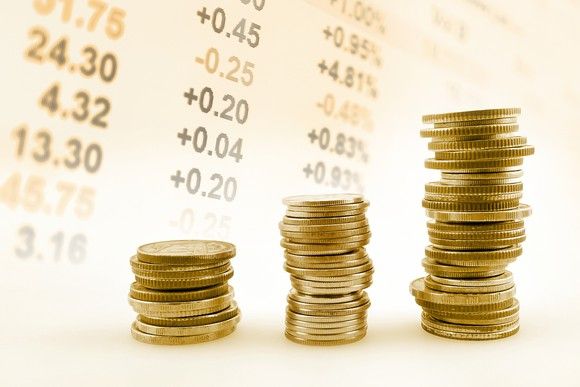 The pipeline giant that has committed to bringing back its dividend
Chuck Saletta (Kinder Morgan): Having taken the last two years to rebuild its balance sheet after the threat of a debt downgrade, pipeline-giant Kinder Morgan is now ready to start restoring its dividend. Back in July, the company announced its plan to increase its annual dividend to $0.80 per share in 2018, $1.00 per share in 2019, and $1.25 per share in 2020.
With a recent price of $17.19 per share, that anticipated $0.80 dividend over the next four quarters puts Kinder Morgan's forward yield at around 4.6%. Perhaps even better, shareholders buying around that recent price have a strong line of sight to a "yield on cost" near a whopping 7.3%, as soon as 2020. Perhaps even better, that line of sight comes from cash Kinder Morgan is already generating -- cash that the company no longer needs to put toward rebuilding its balance sheet.
Over the past four quarters, Kinder Morgan has generated more than $4.5 billion in cash from operations. With about $2.2 billion shares outstanding, the company's cash-generating ability is slightly above $2.00 per share. As a capital-intensive business, much of that cash flow goes toward capital projects. Still, the company indicated in its most recent earnings call that it expects to continue to fund its capital expenditures (capex) needs from its substantial cash-generation ability.
With plans announced to begin restoring its dividend and the cash flow to back up those plans, Kinder Morgan is reclaiming its role as a top dividend stock worthy of consideration for your portfolio.
A retailer with risk -- and maybe more reward
Rich Duprey (Abercrombie & Fitch): While investing in Abercrombie & Fitch is a risky play, this teen retailer could be the right stock for someone who's a bit contrarian.
Abercrombie & Fitch was written off by large swaths of the analyst community (including myself) because of the wreckage that was the company, and the teen retail market, in general, not to mention the multitude of problems with bricks-and-mortar shops and shopping malls. But the company surprised everyone this quarter by exceeding expectations. The retailer that once represented the preppy look with tanned and toned models and popped collars has largely abandoned all that for mainstream America, and is slowly finding success.
In the third quarter, the company posted its first -- and biggest -- comparable-store sales gains in years. While a single quarter doesn't make a trend, the improvements certainly give the appearance that it's heading in the right direction. It notched higher sales, and the $0.30 per-share profit blew away the $0.02 per-share earnings it generated a year ago.
More