Chart via TickerTags, interest on Valeant's FDA approvals spiked today. 
The stock jumped slightly, but the upward trend should continue as more good news on the potentially improving product mix gets priced in the stock: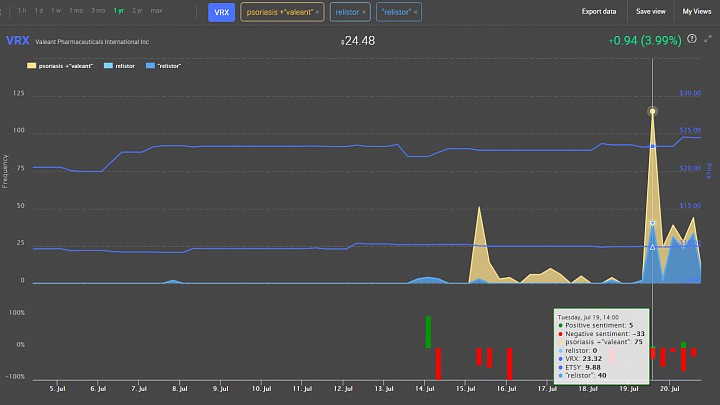 Source: https://www.tickertags.com/ 
The key words: "Relistor" and psoriasis. 
Here is the article with an updated $46 PT ( fair value).
Per FierceBiotech, Progenics jumped because the company gets a $50 million milestone payment.
"Progenics, which was down by more than 8% at close yesterday, jumped 36.6% in after-hours trading on the news. The biotech has previously said an FDA approval would trigger a $50 million milestone payment. Valeant meanwhile was up by just over 4% in after-hours."
Unease over Valeant's outlook may pick up in August, when the company reports earnings. For now the bounce from the $19 - $21 low will continue.