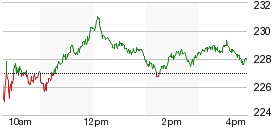 Headquartered in California with operations across 15 U.S. states, SolarCity Corp. SCTY, founded by Elon Musk in 2006, is a vertically integrated solar company. The company had its initial public offering in Dec 2012.
Its Business
SolarCity is engaged in the sale, financing, engineering and manufacturing, installation, monitoring, and maintenance of solar energy systems in the residential, commercial and government markets.
To drive installations, the company through its financing services aims to provide minimal upfront costs with multiple funding options. In Oct 2014, this leading U.S. focused residential solar service provider rolled out an innovative plan to offer loans to homeowners for solar systems. The loan package called MyPower has reshaped the rooftop solar market and driven rapid adoption.
Per a typical rooftop solar deal, the company owns the panels and offers them on lease to customers or for an agreement to buy power. On the other hand, MyPower allows customers to own their systems and still pay less for electricity. SolarCity offers consumers the option of a 30-year loan, which comes with an interest rate as low as 4.5%.
Although other companies like SunPower Corp. SPWR and Boston-based Admirals Bank offer loans to their clients, the strength of MyPower lies in the fact that it features a one-stop shop for sales, installation and service for the 30-year loan period without any penalties or fees for prepayments.
SolarCity often surprises investors and clients with clever marketing techniques that can expand its customer base and boost revenues. In 2014, the company teamed up with Best Buy Co., Inc. BBY. The company placed its sales representatives in about 60 Best Buy stores.
Its latest marketing ploys include the collaboration with MP2 Energy to offer solar energy to Texas homeowners at reasonable prices through the full net...
More