How to buy stocks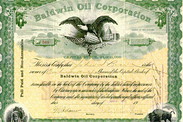 Stock tips spill from everywhere: on television, at parties, in the gym. Email boxes are full of pitches for can't-miss moneymakers to buy right now. Even your own scouting can turn up stocks that look like solid-gold opportunities.
Professional investors follow many different methods to hunt down stocks to recommend, from computerized screening programs to gumshoe field work. To see how these stock-screening programs work, check out the American Association of Individual Investors Web site. You'll find several dozen examples. 
You can find much information about public companies at their own Web sites. Most publicly traded companies maintain an investor section that contains financial data and timely reports about business conditions, such as 10-Ks and 10Qs. The SEC Web site is also a valuable resource.
With stocks, though, it's often more important to know what to avoid. Here are key mistakes to avoid:
Overpriced goods: Be cautious about highflying stocks. They may be closer to the end of their run than the beginning, no matter how good the company is.
Hunches and headlines: Leave impulse buying for the supermarket. Have patience about selling. Time gives individuals a rare edge because longer horizons make losses less likely.
Pump-and-dump scams. Internet chat rooms, bulletin boards, unsolicited emails, newsletters -- even radio and TV ads -- can all be sources of stock touting. Don't take the bait.
Love-struck stocks. You may love a stock, but it won't love you back. If losses start to mount, you have to know when to break it off and sell. Best defense: Stay disciplined and diversified.
Climbing on bandwagons: You'll almost always be too late. Instead buy into companies with a history of superior earnings, barriers to entry in their field and a track record of wise investment.
via marketwatch