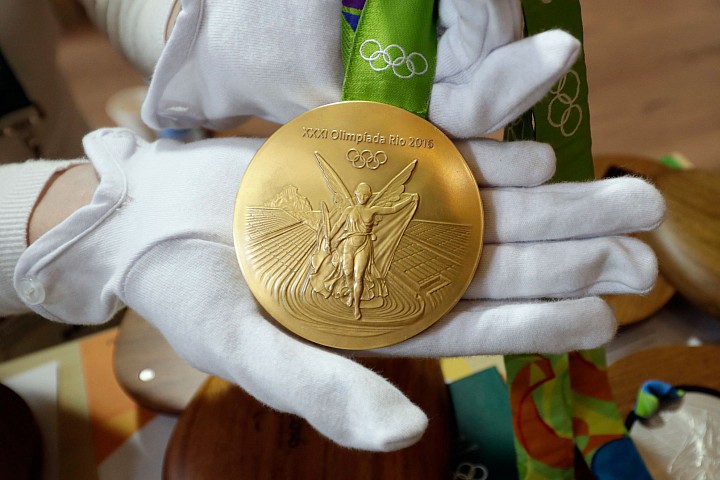 Olympic athletes spend a great deal of time training mentally and physically for the world's most famous games. Whether a newcomer or a well-decorated champion of a particular sport, all are laser-focused in performing their best, winning gold medals for their nations and etching their names in the stone columns of history. With that being said, why on Earth would anyone want to sell their hard-earned medals? As TIME points out, some athletes just want to rack up a lot of cash. For these three athletes however, it's not the gold or green that is important rather the contribution they can make to those who really need it the most.
Wladimir Klitschko, Ukraine 
1996 Boxing — $1 Million USD

Heavyweight boxer Wladimir Klitschko won a gold medal for Ukraine during the 1996 Summer Olympic Games in Atlanta, Georgia. It was a huge deal for the nation who had its first introduction to the Olympic Games as an independent country. However, in 2012, Dr. Steelhammer auctioned off his medal earning him a hefty $1 million USD. He then gave all that money to the Klitschko Brothers Foundation that helps fund children's sports camps and facilities. "I did sell the medal in March and 100% of the funds, which is $1 million, went to the Klitschko Brothers Foundation – we care about education and sport, that is the key in any children's life," Wladimir toldCNN. "If they have knowledge they can succeed with that in their adult life and sport gives them the rules — how to respect your opponent, how to respect the rules."
Mark Pavelich, U.S. 1980 Hockey — $262,900 USD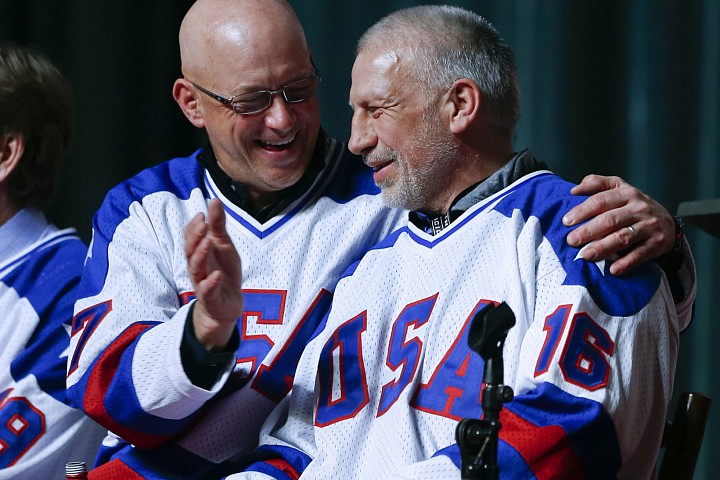 In 1980, hockey forward Mark Pavelich (depicted to the right, above) won a gold medal for the renowned "Miracle on Ice" U.S. men's hockey team. After three decades of ownership, Pavelich decided to auction off his medal which was sold in 2014 for a whopping $262,900 USD. According to Yahoo, the athlete wanted to use the money earned to help his little daughter. "I'm doing a lot for my daughter here," he said. "I want her to get a step forward in life. That's probably the biggest reason."
Otylia Jedrzekczak, Poland 2004 Swimming — $80,000 USD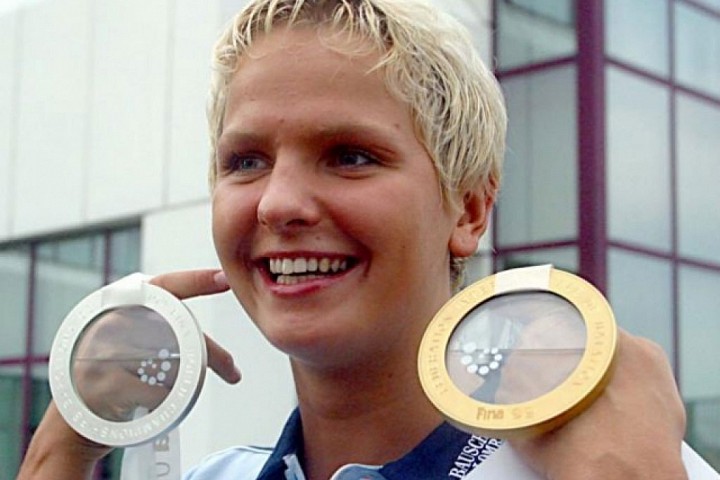 Otylia Jedrzejczak became Poland's first swimming champion at the 2004 Summer Olympic Games in Athens, Greece. She won a gold medal after her exceptional performance on the 200m butterfly. Before having qualified for the competition, Jedrzejczak said that any gold medals she received will be sold and the proceeds will directly go to a charity that assists children with leukemia. "I don't need the medal to remember," she said. "I know I'm the Olympic champion. That's in my heart."
Is there a better definition of an Olympian? Let us know your thoughts below.