The Q1 earnings season for the finance sector is almost wrapping up with most of its companies having released results. Performance of the companies largely reflected the impact of the several challenges in the quarter in which the market sentiments were weighed down by a number of issues including the slowdown of the Chinese economy, a continued volatility in commodity prices and global growth uncertainties.

Per our latest Earnings Outlook article, about 87.5% of the S&P 500 companies in the finance sector have already reported their results. Total earnings for these companies decreased 7.6% year over year on revenue improvement of 0.5%. However, the beat ratio seems strong with 61.0% surpassing bottom-line expectations and 51.9% beating on top line. Interestingly, given the downward trend in earnings estimate revisions prior to the earnings release, companies pulling an earnings surprise should not sound unusual.

With several other index members set to release results, let's have a look at what's in store for the following companies, releasing results on May 9.

PRA Group, Inc. PRAA: This Virginia-based company is engaged in acquisition and collection of nonperforming consumer loans from credit originators. While the company's escalating operating expenses as well as interest expenses owing to its higher debt levels remain concerns, both cash collections and collector productivity has witnessed record highs in the past several quarters.

Notably, the company has a decent earnings surprise history, as indicated in the following chart.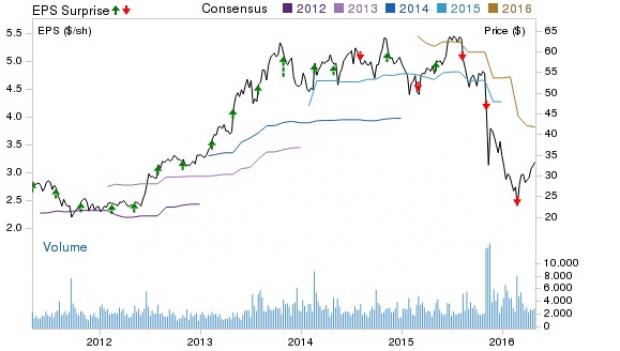 However, our quantitative model doesn't call for an earnings beat this time. This is because a stock needs to have the right combination of the two key criteria – a positive http://www.zacks.com/earnings/earnings-surprise-predictions/">Earnings ESP and a Zacks Rank #1 (Strong Buy) or at least 2 (Buy) or 3 (Hold) – for greater chances of an earnings surprise. Though PRA Group has an Earnings ESP of 4.21%, a Zacks Rank #4 (Sell) lowers the predictive power of ESP. As it is, we caution investors against stocks with a Zacks Rank #4 and #5 (Sell-rated stocks) going into the earnings announcement.

Further, estimate revisions have been on a downward trend over the last 30 days. The Zacks Consensus Estimate for the quarter is pegged at 95 cents, reflecting a decline of 20.17% year over year.

LendingClub Corporation LC: The California based company in the credit service space, expects operating revenues in a range of $147–$149 million for the upcoming release. Also, adjusted earnings before Interest, taxes, depreciation and amortization (EBITDA) are anticipated within $25–$27 million.

Overall expenses are likely to increase due to the marketing expenditures as well as origination and servicing costs, triggered by a rise in loan originations.

The earnings surprise history for the company looks decent.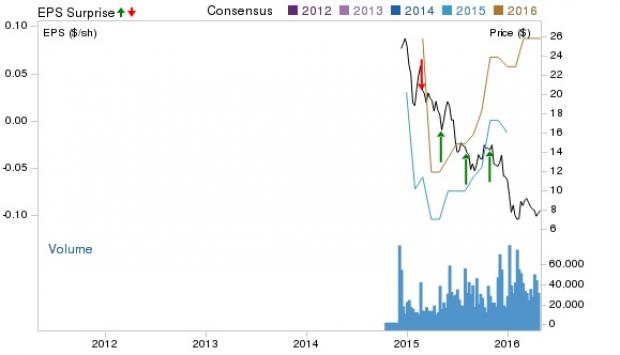 However, with an Earnings ESP of 0.00% and Zacks Rank #3, it is difficult to predict earnings beat for LendingClub in the upcoming release. Though Zacks Rank #3 increases the predictive power of earnings beat, we also need a positive Earnings ESP to be sure of the same.

The Zacks Consensus Estimate stands at 1 cent for the first quarter, as against a loss in the prior-year quarter.

FS Investment Corporation FSIC:  This Philadelphia-based business development company (BDC) primarily invests in senior secured debt and to some extent the subordinated debt of private middle market companies in the U.S.

Market volatility witnessed in the quarter is likely to keep asset values under pressure. Further a depressed energy sector may affect the asset quality of the company's debt and equity investments in energy and power and related companies.

The company doesn't have a decent earnings history as evident from the chart below.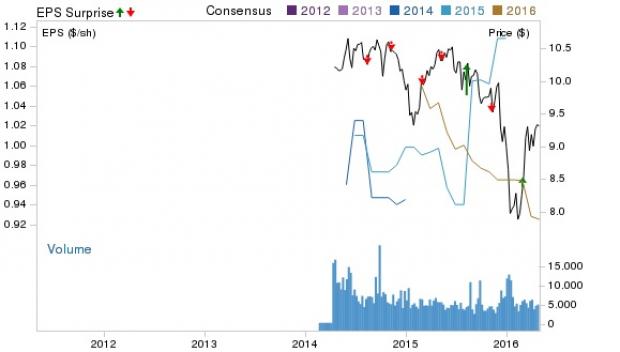 The Zacks Consensus Estimate of 22 cents for the company for the upcoming release reflects year-over-year decline of about 4.00%. Our quantitative model does not predict an earnings beat. The company has a Zacks Rank #3 with an Earnings ESP of 0.00%.

Stay tuned! Check back on our full write-up on earnings releases of these stocks.

Want the latest recommendations from Zacks Investment Research? Today, you can download 7 Best Stocks for the Next 30 Days. Click to get this free report >>
Want the latest recommendations from Zacks Investment Research? Today, you can download 7 Best Stocks for the Next 30 Days.
Click to get this free report
LENDINGCLUB CP (LC): Free Stock Analysis Report
PRA GROUP INC (PRAA): Free Stock Analysis Report
FS INVESTMENT (FSIC): Free Stock Analysis Report
To read this article on Zacks.com click here.
Zacks Investment Research