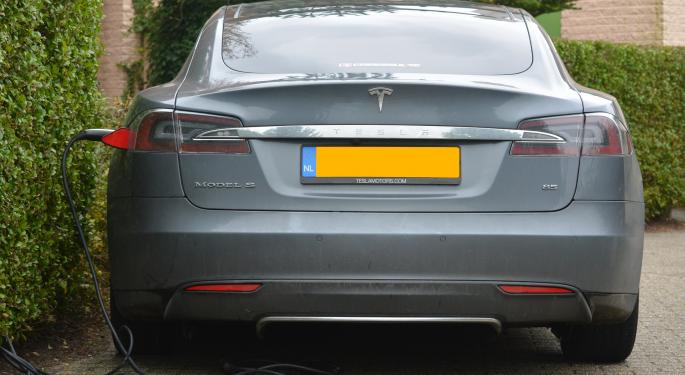 Tesla Motors Inc TSLA 1.22% is supposed to unveil a new product on Wednesday, but CEO Elon Musk has been vague on detail.
Morgan Stanley's Adam Jonas believes the new product will focus on Tesla's shared autonomous transport initiatives. The company could also present the case as to why it is an "innovation leader in sustainable and safer driving."
Jonas also suggested that Tesla's product unveiling could be safety related as the company needs to present a "relentless emphasis" on its safety features.
Related Link: 3 Key Thoughts Heading Into Tesla's Unveiling: SolarCity, Safety And Shared Autonomy
https://twitter.com/Benzinga/status/788775229988438017
were asked to offer their best guess as to what Tesla has up its sleeve.
34 percent of respondents believe Tesla will provide an update to its Autopilot features
26 percent believe a Model 3 update will be provided
26 percent of respondents think an electric motorcycle will be introduced
14 percent think a convertible car is coming
Two Twitter users pointed out that absent from the survey is a Tesla truck. Musk did say in his "Masterplan part 2" that Tesla is indeed looking to develop a heavy-duty truck and a high passenger-density urban transport vehicle but both of these concepts won't be introduced this year.
© 2016 Benzinga.com. Benzinga does not provide investment advice. All rights reserved.