Back on October 13th, I suggested Alaska Airlines as a short; that's worked out nicely. I have covered and taken profits.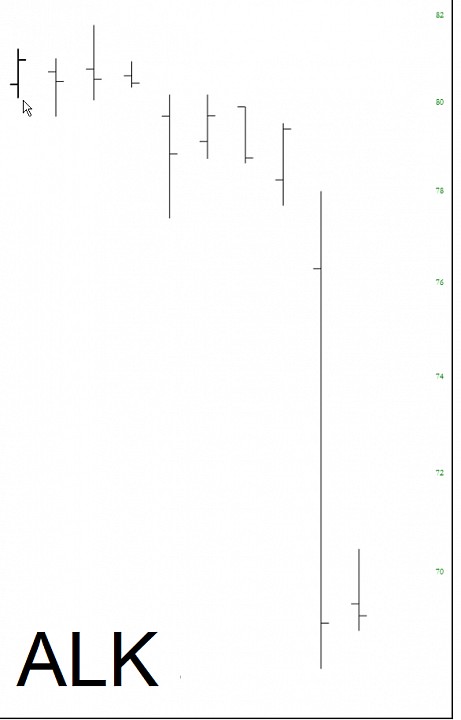 (Click on image to enlarge)
Disclaimer: This is not meant to be a recommendation to buy or to sell securities nor an offer to buy or sell securities. Before selling or buying any stock or other investment you should consult ...
More