Since reporting a delay for its Phase II Alzheimer's disease agitation study, ACADIA Pharmaceuticals (ACAD) is off around 22 percent since June.

On August 4 the company reported second quarter losses of $0.63 per share. Revenue (of $1 million) is not meaningful at this time. NUPLAZID just launched in the quarter, but the timing is poor. Doctors and patients are on vacation. Now that they are back, it will not translate to quick revenue for ACADIA. This is a slow-growth product.
The Q2 $97,000 in sales and higher cash holdings is a pleasant surprise. ACADIA should have enough cash through 2017, lowering chances of another share issuance that would dilute shareholders. Short-float is also falling.
Let the drop in the stock play out.
The next near-term catalyst for Acadia is the result from the Phase II Alzheimer's disease psychosis ("ADP") study.
<!== INSTRUMENT %% %60% ==!>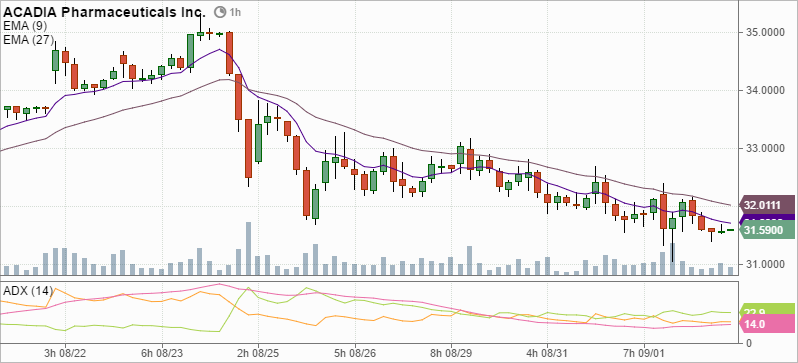 More biotech ideas: