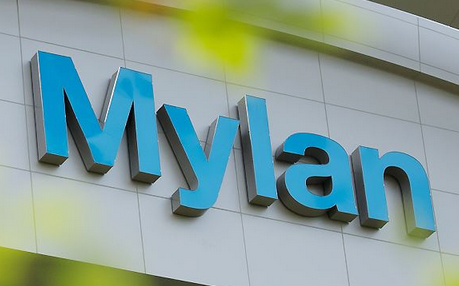 Anytime the CEO has to go on CNBC and explain raising drug prices, investors should fade any rally. The CEO of Mylan (MYL) was forced to come on CNBC and respond to the big price increases in the EpiPen over the last decade. How do you think she did?
In reality, all that matters is what Hillary Clinton and Congress members think about it. 
Senator Blumenthal
This step seems like a PR fix more than a real remedy, masking an exorbitant and callous price hike. This baby step should be followed by actual robot action.
Hillary Clinton spokesman
Hillary welcomes the fact that Mylan is now apparently open to taking steps to lower some of the cost sharing burdens on families. However, discounts for selected customers without lowering the overall price of EpiPens are insufficient.
The resounding answer is that Mylan made a huge tactical mistake to continue raising the price of the EpiPen and blaming others in the system isn't going to make politicians stop shaming them. Keep avoiding the stock as shaming Mylan is a big vote getter at this point. 
Disclosure: No position