Semiconductor stocks have been in a sweet spot, as chip companies are taking advantage of industries transforming themselves in a new technological age.
The semiconductor industry, represented by the PHLX Semiconductor Index SOX, +0.65% has easily outperformed the broader market.
Still, there's plenty of value in the industry if you know where to look.
Here are a few charts to illustrate this point: the PHLX Semiconductor Index versus the S&P 500 Index over the past five years: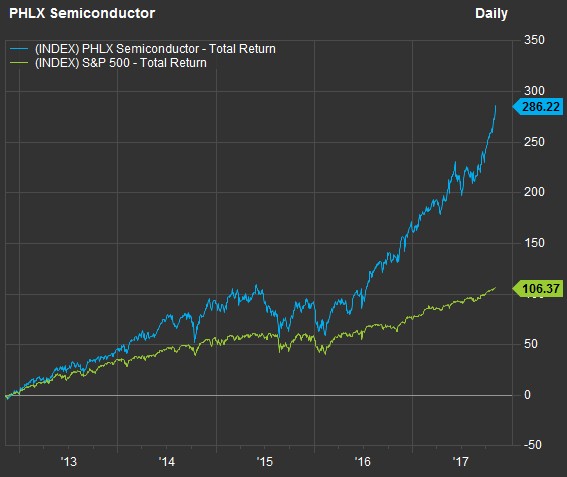 You can see that the semiconductors were more volatile than the S&P 500 during the market pullbacks in October and November 2014, the summer of 2015, early 2016 and June 2017. But the overall five-year result speaks for itself. The semiconductors roared ahead of the market. It paid for investors to be patient and ride out the declines.