The EURUSD is trading in a small range, remember, we have calm before the storm. Traders who can't wait for the market to make a clear shot, would be forced to entry to a bad timing, we must have patience. Traders are waiting for EU CPI on thursday and the big data of NFP on friday. Wednesday FOMC also important. The daily and weekly outlook is bearish, the best strategy is to go short on rebounds like for a scalper or swing trader. People who go long are losing money, as we read on sentiment on major fx brokers. Right now, the majority of retail traders are long EURUSD..  (I think they are wrong).
For scalpers a strategy is to go short @ 1.3440 which is a resistance, for looking 3 to 5 pips.

As I said, the levels I'm looking to accumulate shorts are 1.3486  (most important) and less important 1.3469 and 1.3458.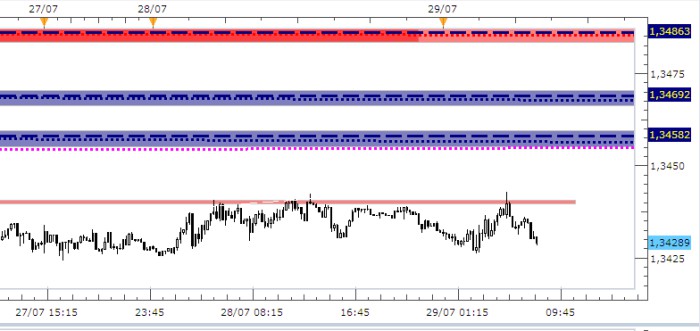 On H4 chart, the ema (20) has been a huge resistance level to watch for a short.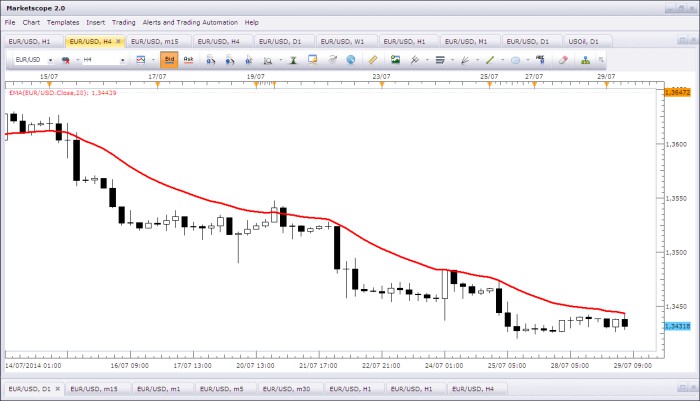 US Data surprises is going higher… we have momentum fundamentals for a bullish USD and a bearish EUR… that's a key driver to the short EURUSD.