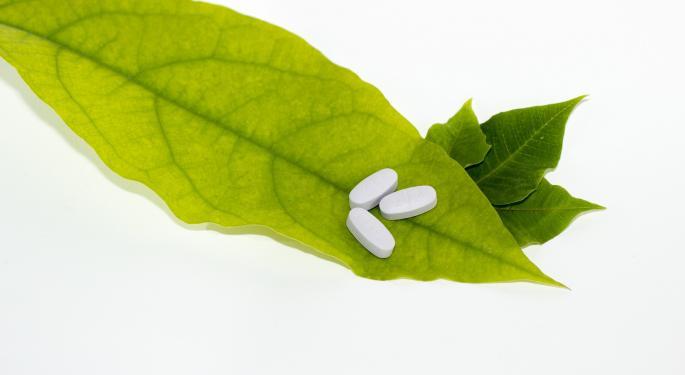 On Thursday morning's PreMarket Prep, CNBC analyst and Pacific Square Research partner Herb Greenberg discussed Herbalife Ltd. HLF and its controversial multilevel marketing model.
Back in July, Herbalife reached a $200 million settlement with the Federal Trade Commission related to deceiving its customers. However, the FTC stopped short of calling Herbalife's model a pyramid scheme, an accusation that big-name Herbaife short seller Bill Ackman has repeatedly made.
Part of the FTC settlement requires Herbalife to "fully restructure their U.S. business operations."
Related Link: Did The FTC Ever Actually Say Herbalife Wasn't A Pyramid Scheme?
Shares briefly spiked on Thursday morning after Herbalife reported a Q2 earnings beat and raised its guidance, but Greenberg isn't buying management's optimism.
"The company is on their earnings call saying the FTC settlement is good for them, and I'm sitting here saying, nah, they've got a broken business model now in the United States," Greenberg told Benzinga.
"The only thing I wonder is whether they sort've have something in their hip pocket related to acquisitions or something that makes them so confident going forward because their business is changing. They don't know how it's going to work out 10 months from now."
Greenberg noted that one option Herbalife has is to acquire non-multilevel marketing nutritional products companies, but he believes acquisitions would only be a short-term fix.
"The business that they currently have with the cash flow they have and the margins they have I don't believe would be sustainable," Greenberg concluded, adding that investors simply have to wait and see how it's all going to play out.
So far this year, Herbalife stock is up 23.2 percent.
At time of publication, Herbalife was trading flat on the day, up $0.01 from the opening price of $67.04.
For more trading ideas and insight on day trading, check out PreMarket Prep LIVE every morning from 8–9:30 a.m. ET here. You can also listen to complete episodes on Soundcloud, iTunes and Stitcher.
© 2016 Benzinga.com. Benzinga does not provide investment advice. All rights reserved.