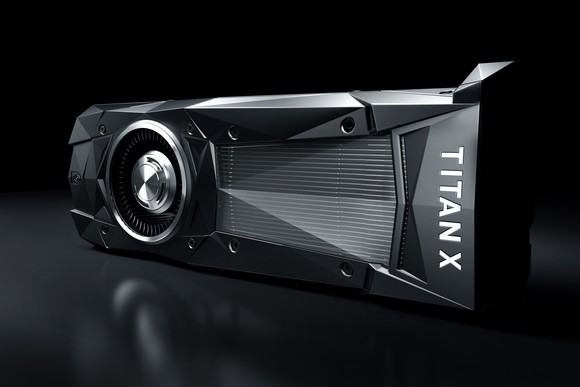 Earlier this year, graphics specialist NVIDIA (NASDAQ:NVDA) began rolling out graphics processors using its Pascal graphics architecture and manufactured in TSMC's (NYSE:TSM) 16-nanometer technology. The Pascal-based chips managed to deliver significant performance increases over their predecessors based on the company's Maxwell architecture and manufactured in an older 28-nanometer technology.
NVIDIA's next architecture after Pascal is known as Volta, which the company has previously said would bring substantial performance-per-watt gains over Pascal. According to a post on Baidu from user USG Ishimura (I am told that this user is a well-known leaker), NVIDIA will be doing some very interesting things with Volta.
High performance, significantly revamped architecture
According to a translation of USG Ishimura's post, the performance of GV104 -- the Volta-based successor to the recently released GP104 chip (which powers the GeForce GTX 1070 and GeForce GTX 1080 graphics cards) -- will offer "really strong" performance.
This performance enhancement, the user indicates, is due to the fact that the "sm structure [has] changed" relative to the prior-generation Pascal architecture (in NVIDIA's graphics architecture, "SM" is short for "streaming multiprocessor."
It's worth noting that with the Maxwell architecture, NVIDIA made substantial changes to the streaming multiprocessor architecture. Here's what NVIDIA said about Maxwell relative to the prior-generation Kepler architecture in its whitepaper describing Maxwell:
...
More