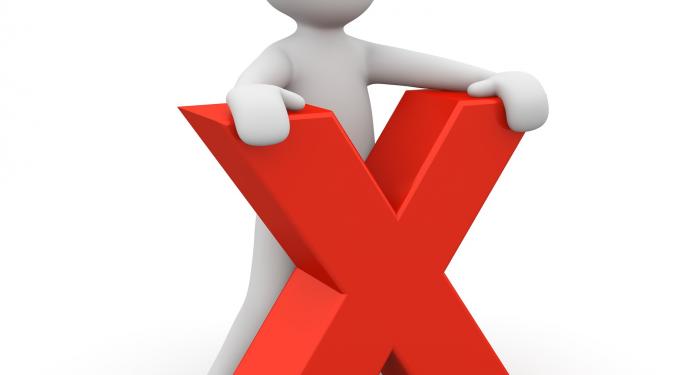 BTIG analyst Joel Fishbein recently addressed a major elephant in the room for online advertisers like Alphabet Inc GOOG GOOGL and Facebook Inc FB: ad-blocking software. So far, the rise of Internet advertising has been meteoric, but could ad-blockers derail the train?
Ad blocking software comes in several forms, including extensions, browsers, VPNs or DNS solutions that filter web pages to allow Internet users to view sites ad-free. In addition to removing annoying ads, by blocking delivery platforms' tracking software, many ad blockers increase the speed, security and privacy of surfing the web as well.
Juniper Research estimates that the online advertising industry will lose $26 billion to ad blockers by 2020. Some websites have already begun fighting back against ad blockers by running software to prevent users from accessing sites unless their blockers are disabled.
This week, German software developer Eyeo announced that its popular Adblock Plus software is approaching 1 billion downloads and is currently installed on more than 100 million global devices.
"Ad blocking software is highly-disruptive to advertising firms' revenue models," Fishbein concluded.
One 2015 report found that only 6 percent of Internet users used ad blocking software, but the number is rapidly growing. Ad block usage on the Google Chrome browser grew by roughly 51 percent year-over-year in Q2 of 2015, and 41 percent of Millennial Internet users already report using ad blockers.
Disclosure: The author holds no position in the stocks mentioned.
Date
Firm
Action
From
To
Apr 2016
SunTrust Robinson Humphrey
Maintains
Buy
Apr 2016
Morgan Stanley
Maintains
Overweight
Apr 2016
Stifel Nicolaus
Maintains
Buy
© 2016 Benzinga.com. Benzinga does not provide investment advice. All rights reserved.