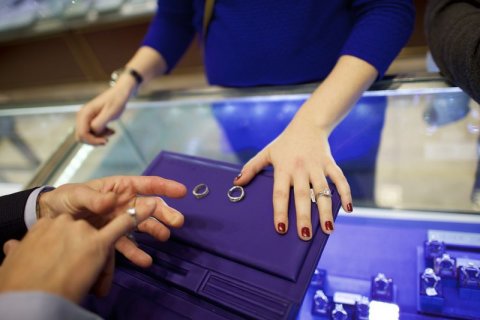 According to an Industry report released on Monday It has been notice that U.S Service sector which was doing well from last 2 years shows the decline figures in March to it's lowest level in three months. Despite the report on Service Sector decline exporters done a good business taking the export business to the highest level over two years. 
Service sector Index in the month of Feb was 56.9 where as it slips to 56.5 in March as per the ISM report. 
note : The data reflect economic activity reported by the nation's purchasing and supply executives. (A reading above 50 indicates expansion in the services sector.)
Both Exports and Employments Indexes also shown the positive trend with 59.0 recorded for Export Index and 56.6 recorded for Employment Index.
Comments by the readers on CNBC NEWS:
"Sources?. It was my understanding that the majority of S7p companies reported god numbers but some of them used the profit numbers in buyback programs that is excellent news for shareholders and 401K plans."
"We are back to bad economic news being good for the markets. All this talk about interest hikes in June is now replaced by QE5 in June."