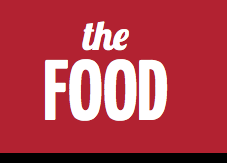 After the close on Wednesday, Habit Restaurants (HABT) and Fiesta Restaurant Group (FRGI) reported generally weak quarterly numbers. The restaurant stocks were both beaten down prior to the Q2 reports and initially sold off on the new. Both stocks now appear buys on have set short-term lows. 
Habit Restaurants reported 4.0% comp sales, but the burger chain missed analyst EPS estimates by $0.01. The California based chain continues to face labor cost pressure and a tough competitive environment requiring more promotional activity than normal. The stock though is incredibly cheap with a market cap of only $400 million with revenues approaching $285 million. During Q2, revenues surged 25%. 
Fiesta Restaurant Group includes the immensely popular Pollo Tropical concept and Taco Cabana. The company reported very disappointing numbers with even Pollo Tropical seeing a 1.5% comp sales decline due to a 2.6% decrease in guest traffic. Comp sales at Taco Cabana were even worse. The stock is worth only $590 million despite revenue expectations of $720 million for the year. The biggest issue remains the Texas economy and the expansion into new markets for Pollo Tropical outside of Florida. If the concept can get average unit numbers to ever match the South Florida areas, the stock at $22 is an extreme bargain.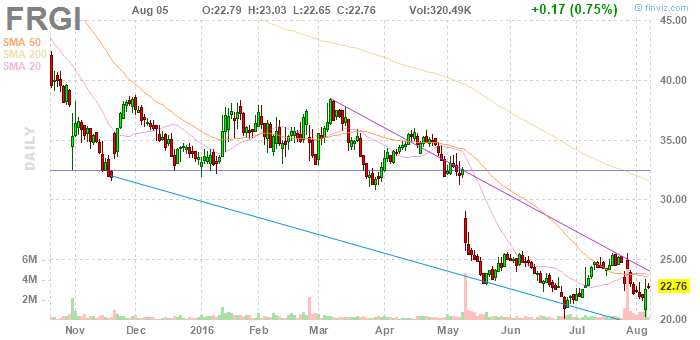 Clearly Fiesta Restaurant Group offers the better value and the most upside with the separation looming in the next year, but Habit Restaurant appears to have the better management team. Anybody buying the lows on either stock?
Disclosure: Long FRGI