After seeing quite a bit of negative press on the matter over the last two months, Tesla Inc. (TSLA - Get Report) needs to convince investors the biggest production ramp in the company's history is on track, or at least close to it.
Three months ago, Tesla's shares shot higher after the company's Q2 report and earnings call gave investors what they wanted to hear about how both demand and production are trending for the company's much-hyped Model 3 sedan.
But since then, Model 3 news flow has been far more mixed, particularly regarding the car's giant production ramp. And that's a big reason why Tesla's shares, though still up 50% on the year, are down 8% from where they closed the day after its report, not to mention 18% from a mid-September high of $389.61. This ups the pressure on Elon Musk's company, which at $53 billion is still worth more than Ford Motor Co. (F - Get Report) , to reassure jittery investors when it delivers its Q3 report on the afternoon of Nov. 1.
On average, analysts polled by FactSet expect Tesla to report Q3 revenue of $2.93 billion (up 28% annually) and EPS -- pressured by big Model 3 and battery Gigafactory manufacturing investments -- of negative $2.28. Automotive revenue, for now still driven by sales of Tesla's costly Model S sedans and Model X crossovers, is expected to rise 15% to $2.47 billion. Energy Generation & Storage revenue, which covers Tesla's SolarCity unit and battery system sales, is expected to total $327 million.
As usual, Tesla announced its quarterly deliveries ahead of its report. On Oct. 2, the company said it delivered about 26,150 vehicles in Q3, up 4.5% from record year-ago levels and slightly above a consensus of 25,860. But the upside was purely driven by Model S and X deliveries, which respectively came in at 14,065 and 11,865.
By contrast, Tesla only delivered 220 units of the Model 3, whose $35,000 starting price greatly expands Tesla's addressable market, below a consensus of 1,260. In addition, the company disclosed it had only produced 260 Model 3 units in Q3, after having previously forecast it would make over 1,500 in September.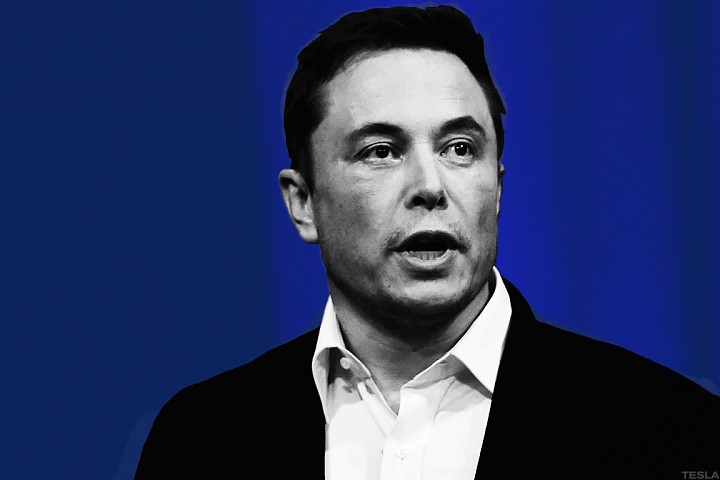 The shortfall was blamed on issues related to activating "manufacturing subsystems" at both Tesla's Fremont, Calif., assembly plant and Reno, Nevada Gigafactory. The company insisted "there are no fundamental issues with the Model 3 production or supply chain," and said it's confident the manufacturing problems will be resolved soon.
But markets aren't as sanguine, as Tesla's recent selloff shows. An early-October Wall Street Journal report stating "major portions" of the Model 3 were still being made by hand as of early September didn't help matters. Nor have reports pointing to ongoing production issues, including one last week stating Tesla is cutting weekly Model 3-related orders to Taiwanese parts supplier Hota Industrial by 40% to 3,000 starting in December, due to a production "bottleneck."
Analysts certainly haven't failed to take notice of all this. On Oct. 16, Oppenheimer reported problems with certain suppliers have been weighing on Model 3 output, and that Tesla has fired one of these suppliers in response. On Oct. 20, JPMorgan slashed its Q4 Model 3 delivery estimate in half to 15,000, while also cutting its 2017 and 2018 earnings estimates. A week later, Evercore downgraded Tesla to In-Line from Outperform due to Model 3 production worries.
On Oct. 30, Oppenheimer (relying on VIN data from the NHTSA) also observed Tesla has registered 2,639 Model 3 units to date, a level that suggests Tesla has been making about 500 of them per week in recent weeks.
With Tesla having to fill a backlog of Model 3 net reservations that stood at 455,000 at the time of the Q3 report -- those holding reservations can cancel any time, and have their $1,000 deposits refunded -- these reports have naturally made investors nervous. And cast doubts about Tesla reaching its goals of hitting a monthly Model 3 production rate of 20,000 in December and a total weekly vehicle production rate of 10,000 in late 2018.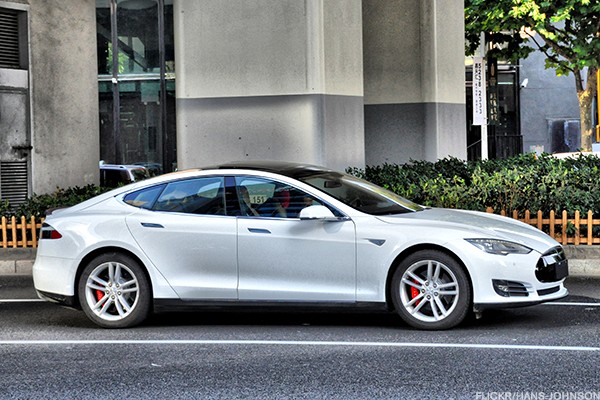 At this point, Tesla might be forgiven if it backtracks on the December target. And the strong early reviews for the Model 3 also arguably give it some margin of error, by lowering the odds of mass cancellations in response to delayed deliveries. But it does need to give investors confidence the company's recent production woes will be short-lived.
Tesla's commentary about near-term Model S and X demand will also naturally get attention, but there are far fewer worries about this in the wake of the Q3 deliveries report. Tesla, which before had merely forecast that second-half Model S and X deliveries would be above a first-half level of 47,000, used the report to state it now expects 100,000 2017 deliveries. The company has insisted that Model 3 interest is actually boosting Model S demand, by lifting consumer awareness of Tesla's vehicles and boosting foot traffic for Tesla showrooms.
A few other items that are likely to get attention as Tesla reports:
Cash burn/capital raises. Tesla's big Model 3 assembly and Gigafactory investments led its cash balance to drop by $1 billion sequentially in Q2 to $3 billion, and the company has forecast its second-half capital spending will total $2 billion. The analyst consensus is for Tesla to have 2017 free cash flow (FCF) of negative $3.4 billion and 2018 FCF of negative $772 million, before becoming cash-flow positive in 2019.
A $1.8 billion debt offering was carried out in August. Look for questions on how much Tesla plans to spend on capex next year, and whether it sees more capital raises on the horizon.
China. Tesla just confirmed it plans to build a Shanghai car-assembly plant to address swelling local demand. But the company hasn't shared much yet on the scope of the project, how much it will cost or what kind of incentives it's getting.
The semi truck. The launch of Tesla's first semi truck is now set to happen at a Nov. 16 event, after having previously been tentatively scheduled for Oct. 26. Musk will probably try to avoid giving too much away on the earnings call, but might share a detail or two about Tesla's expectations for the truck. As well as how it stacks up relative to an electric truck Daimler just unveiled.
Autopilot. Tesla previously predicted its Autopilot system would be able to handle a cross-country drive by year's end. Musk backtracked slightly from that forecast on the Q2 call, suggesting the drive might now happen in early 2018. Look for questions about Autopilot progress, as well as about Tesla's reported efforts to develop an Autopilot system powered by a home-grown chip that contains AMD Inc.'s (AMD - Get Report) intellectual property.
Tesla's Q3 shareholder letter is expected to arrive shortly after the close on Nov. 1. Its earnings call, expected to be feature Musk and CFO Deepak Ahuja, is set for 5:30 PM ET.
More of What's Trending on TheStreet:
More