Oil prices (I'm looking at West Texas Crude here, not Brent) are starting to hit lows not seen since late June.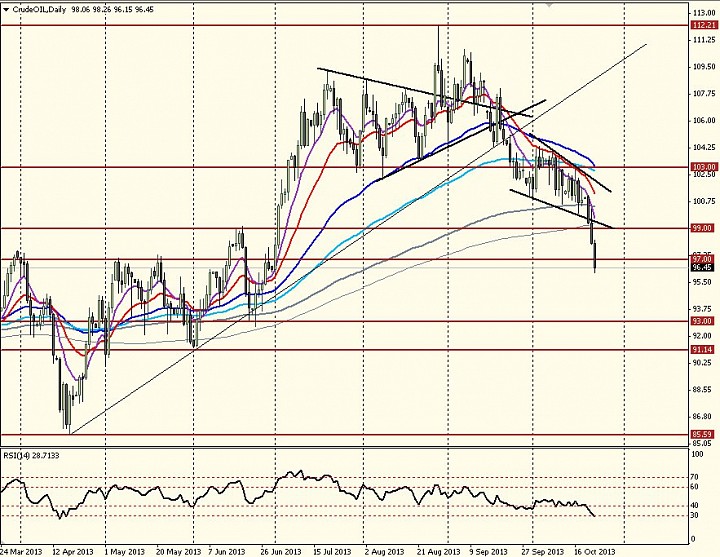 This suggests a couple of things.
The geopolitical risk premium that was priced into markets as a result of Syria seems to have been priced out.

The global economy, while still in a tepid recovery, is likely seeing easier oil demand easing, or keeping at stable levels that would find an equilibrium with supply below the $100 a barrel level.

If prices remain at these lower levels (below $100) for the next few months it could be a positive for consumers (lower gas prices) and manufacterers (lower production/transportation costs). That could be a positive then for the US fundamentals when it comes to consumer spending.  
In terms of the technical outlook, we look to be in a second mark-down phase, and therefore should start to come into some levels of demand/support levels. We have touched some old resistance levels from May and June. Therefore we may see some consolidation soon.

- Nick