Leading Republican presidential nominee Donald Trump appears to have just gone 'all-in'...
*TRUMP SAYS HE'S SIGNED PLEDGE NOT TO RUN AS 3RD PARTY CANDIDATE
And while he was at it, he took a jab at Hillary as "the worst secretary of state in the history of the world."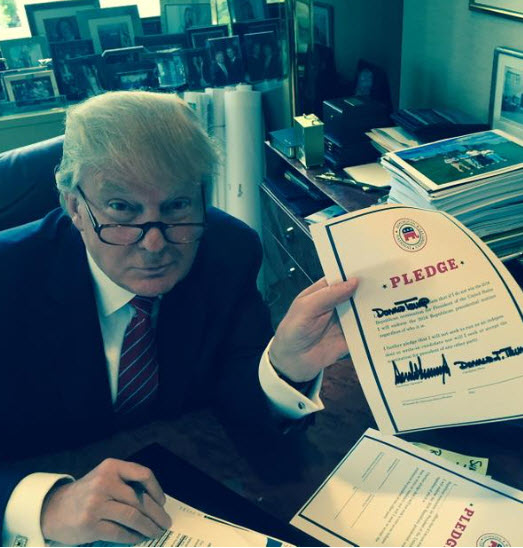 Maybe The Economist is on to something.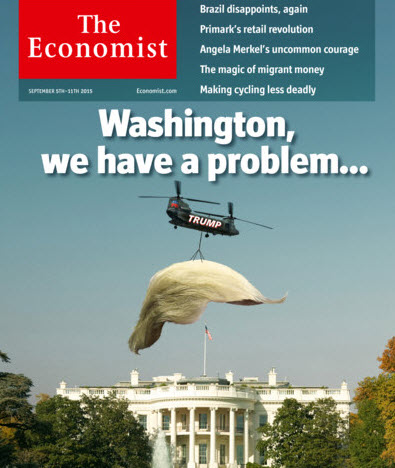 But of course, Trump did not stop there:
*TRUMP SAYS IT'S `MORE APPROPRIATE' TO SPEAK ENGLISH IN CAMPAIGN
And finally, this raised an eyebrow...
— Max Roser (@MaxCRoser)

https://twitter.com/MaxCRoser/status/639501129072680960