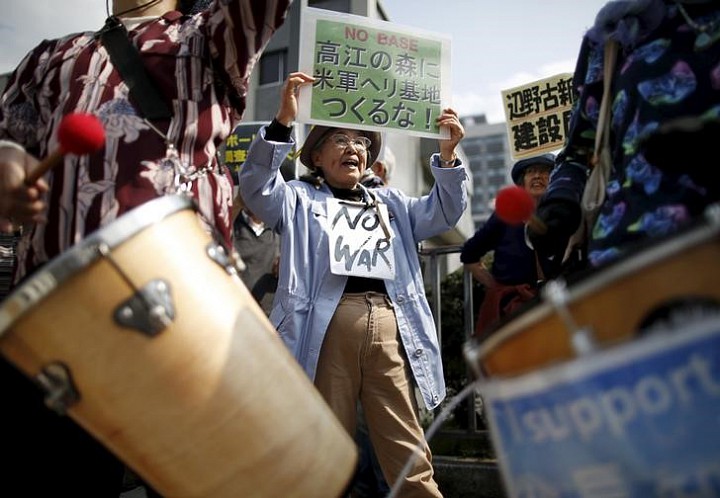 By Elaine Lies
TOKYO (Reuters) - Japan said on Tuesday it was suspending construction of a contentious U.S. air base on the island of Okinawa for a month to give time for talks between the central government and island authorities opposed to the facility.
Residents of Okinawa, the site of bloody battles between U.S. and Japanese forces near the end of World War Two, have long objected to tens of thousands of U.S. troops and U.S. military installations on 18 percent of their island.
The island's governor, Takeshi Onaga, won election last year largely on his stand against U.S. bases, and has accused Prime...
More