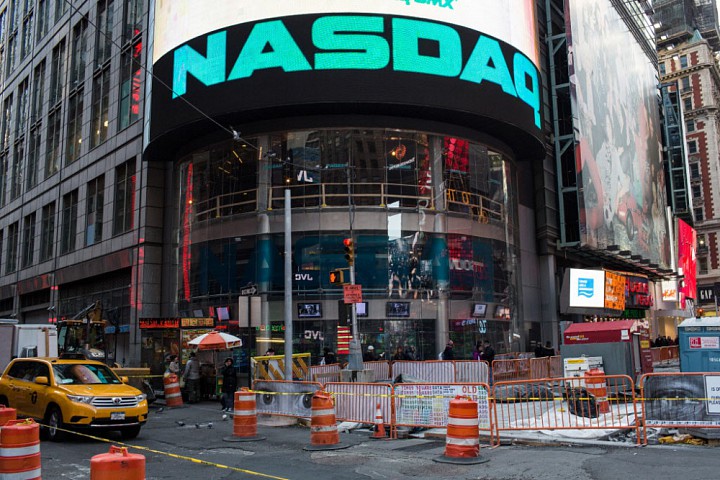 Whoop-de-doo! Another new high for the Dow. But the Nasdaq is where the real market action is, and it's being driven by 11 big players.
There are 11 Nasdaq stocks, including Skyworks Solutions, Keurig Green Mountain and Tesla Motors that are valued at $10 billion or more that are up 40% or more this year, according to a USA TODAY review of data from S&P Capital IQ.
These standout stocks are a big reason why the Nasdaq composite index is powering ahead of the other major markets. The Nasdaq composite index is up 9% this year, which tops the 8.3% gain by the Standard & Poor's 500 and the 3.5% gain of the Dow Jones industrial average.
Certainly, the mega-caps like Apple and Microsoft are helping, too. Shares of both Apple and Microsoft are up 25% this year, and with their combined market value of nearly $1 trillion — have a massive effect.
But still, that's not to belittle the effect that some lesser-watched Nasdaq stocks are having. Check out Skyworks. Never heard of it? You'll wish you did. The company, the computer semiconductor company's shares are up more that 93% this year. Investors liked what they saw from the company's second quarter earnings report, where adjusted profit came in 4% ahead of expectations. But better yet, analysts see earnings gaining 42% this year, says S&P Capital IQ.
Another big winner for the Nasdaq is Keurig Green Mountain, maker of single-cup coffee products. Shares are up 77% as the company continues to maintain rapid growth. Earnings beat expectations by 13% in the second quarter and analysts predict 12% earnings growth this year.
Certainly, for the Nasdaq to continue it push to Nasdaq, the Apple's, Microsoft's and Google's of the world will play a pivot role. The Nasdaq still need to climb an additional 9.8% to hit 5,000. But that's just an average year's return away.
And the big gains 40% or higher gains by stocks valued at $10 billion or more are a key driver, too:
| | | | |
| --- | --- | --- | --- |
| Company | Symbol | YTD % Ch. | Market value $ billions |
| Skyworks Sols. | SWKS | 93.6% | $10.2 |
| Keurig Green Mountain | GMCR | 76.7% | $21.3 |
| Tesla Motors | TSLA | 71.7% | $31.6 |
| Avago Tech. | AVGO | 66.4% | $21.9 |
| Electronic Arts | EA | 61.9% | $11.4 |
| Illumina | ILMN | 54.1% | $23.4 |
| NXP Semi | NXPI | 52.3% | $16.4 |
| American Airlines | AAL | 49.6% | $26.7 |
| Micron Tech | MU | 44% | $32.1 |
| Marriott Int'l | MAR | 43.9% | $20.5 |
| SanDisk | SNDK | 40.7% | $21.8 |
Sources:S&P Capital IQ, USA TODAY