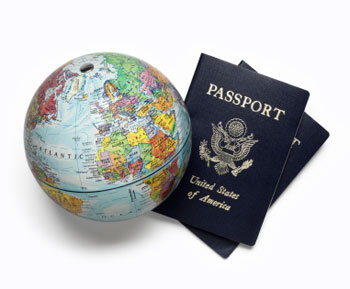 Tips On International Traveling On A Budget
Taking a vacation is a great way to get away from life's stresses. You can visit a faraway place and explore all the lands that you always wanted to see. Maybe you want to sweep your girlfriend off her feet, by taking her to an exotic place or perhaps you want to bond with the family over a summer vacation, while the kids are out of school. However, vacations can be very expensive and might take years and years of savings. Vacations are something that everyone must enjoy and unwind every once in a while, but if just don't have the funds it can make things hard. Below you will learn some tips and information that will help you plan a vacation on a budget.
Researching
When it comes to traveling on a budget, your key to success will be research. You would be surprised how many families book trips and don't even know what attractions are at the destinations. Do some research and find out if there are any city passes that offer discounts for attractions or transportation.
There is lots of information provided by frequent travelers online. Just search for some blogs and you will be able to find articles written by experienced travelers, who will be able to give you tips and information. Always be on the lookout for discounts, whenever and wherever you can get them.
Booking Online
The Internet is easy and time effective. Many travelers have been led to believe that booking online can save you tons of money. However, this may not always be the case. Booking online does not always guarantee you that you will receive the best deals. Before booking online, you should call the hotel that you are consider staying at and ask to speak with the manager on duty. The manager has the ability to cut you a deal. Be sure to mention to the manager that you are celebrating a birthday or anniversary and that you have seen lower rates. Always take the time to ask if they can still match the lower rate.
This same technique can even work with the airlines. You should keep in mind that there are sometime extra fees for booking over the phone, so once you get a price over the phone you need to compare it to the Internet price.
Driving or Flying
The price of gas has gone down in many states, so you might find it cheaper to drive to your desired destination, rather than fly. Did you know that there are websites online that can actually compare the two? That's right you can visit certain websites and be able to compare the expenses of driving opposed to flying. You will need to input the information of the vehicle you are driving, destination location, and the airport you are leaving from. After you have completed the online form, you will receive an estimated comparison, but remember that this may not be totally accurate.
Traveling During the Off Season
While it may not be idea, you can save bundles of money, when you choose to travel during the off-season. During certain times of the year some states will have tourist seasons. During this time the weather will be idea, but the prices are going to be much more expensive.