Remember Friday... Jobs were awesome, Ukraine 'peace', and Greece "contained".... well that's gone...
As is usual  - overnight weakness (China, Ukraine, Greece...) gave way to panic buying rip-a-thon in stocks the moment US equity markets opened... but once Europe closed, the algos shit the bed and USDJPY took us down...
Trannies were worst along with their high beta cousin Small Caps.. and we closed weak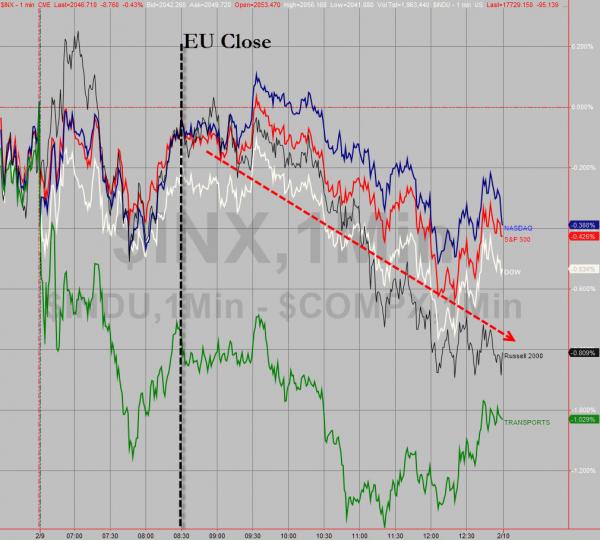 after a late-day algo scramble which perfectly ticked VWAP...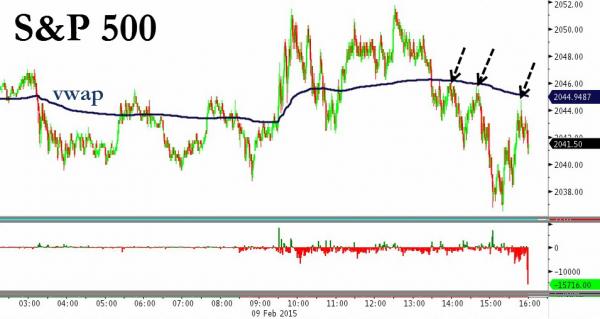 From Friday's jobs data...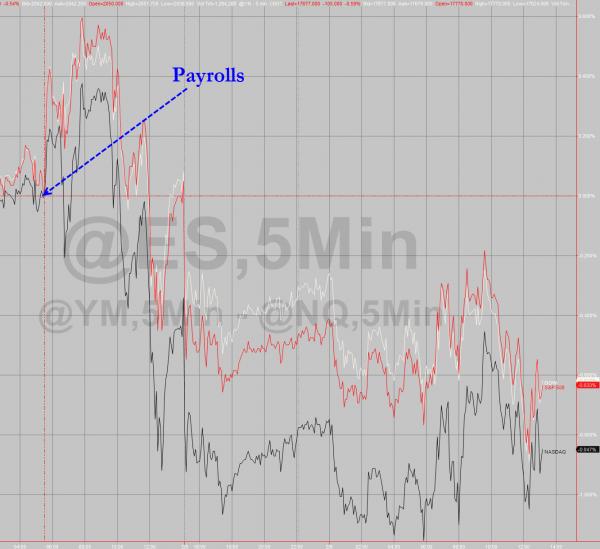 Energy led the sectors today...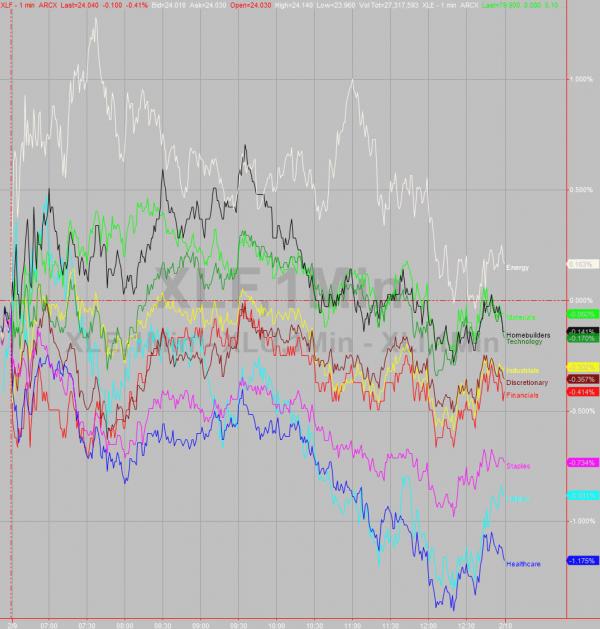 As Crude squeezed just a little higher... but note that it made a lower high...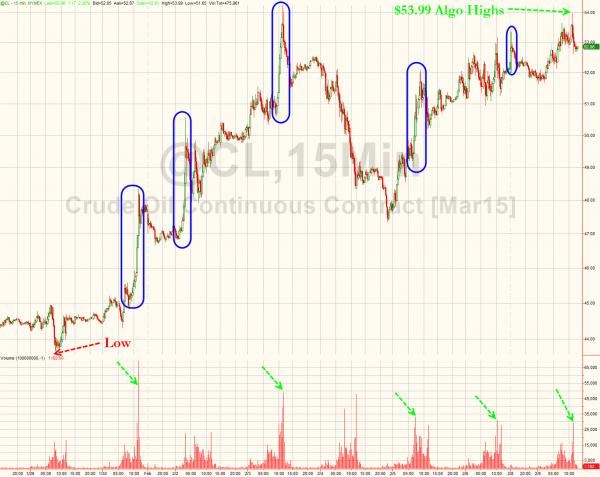 An illiquid energy credit market has decoupled from a more liquid equity risk market... we've seen this before...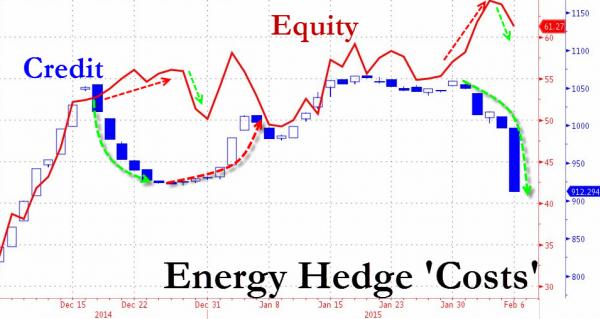 Treasury yields closed marginally higher on the day but sold off from European lunchtime...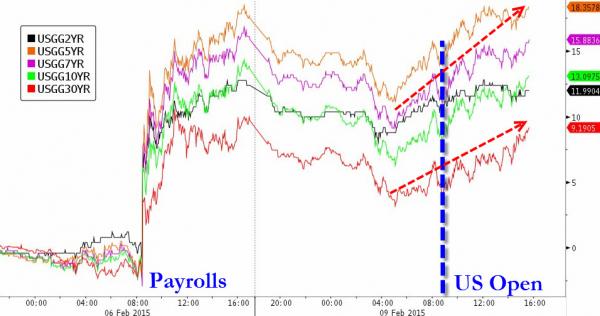 The USDollar closed 0.25% lower as early EUR weakness (USD strength) was eradicated once US opened...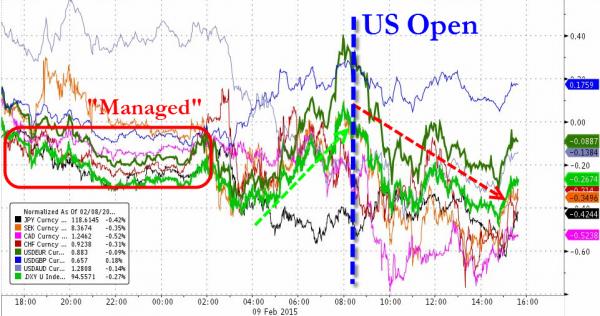 Just for $hits and giggles - here is the SNB in action managing to the 1.05 corridor... and then helping bring zee stabilitee to EUR...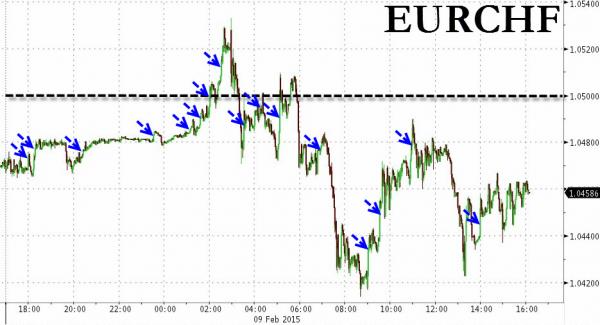 A weaker dollar provided some support for commodities but copper closed weaker on crappy China trade data...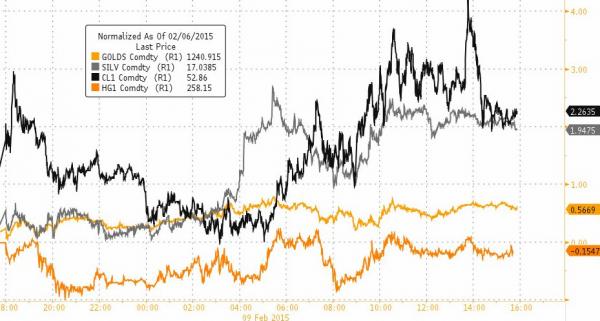 From payrolls, crude is green...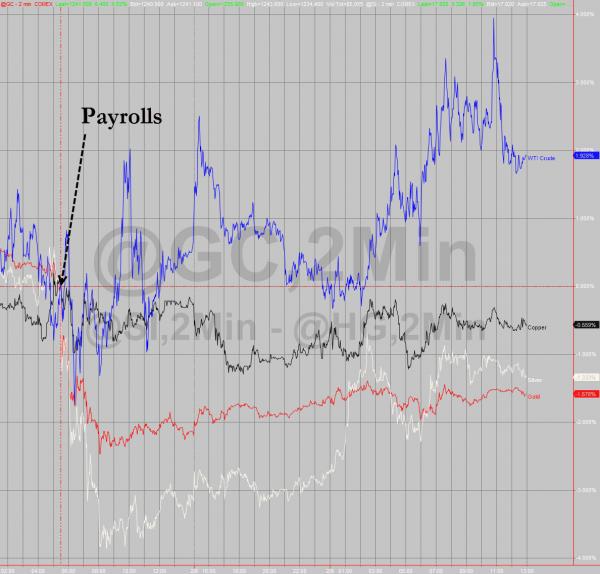 But oil and stocks decoupled and recoupled on the day..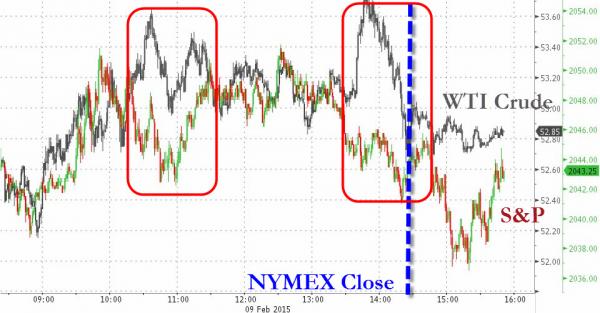 Credit market participants have scrambled back into bonds as stocks ripped... but the advance-decline lines suggest that exuberance has run its course...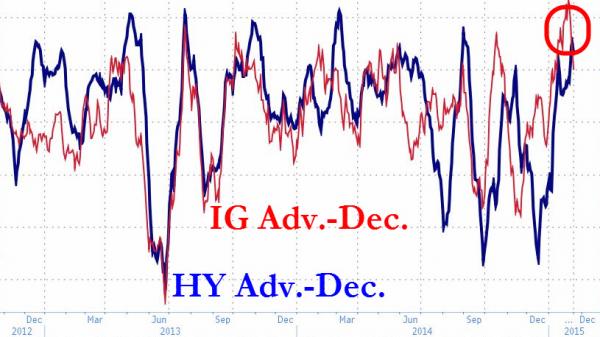 As the deja-vu-ness of the credit cycle continues to glare...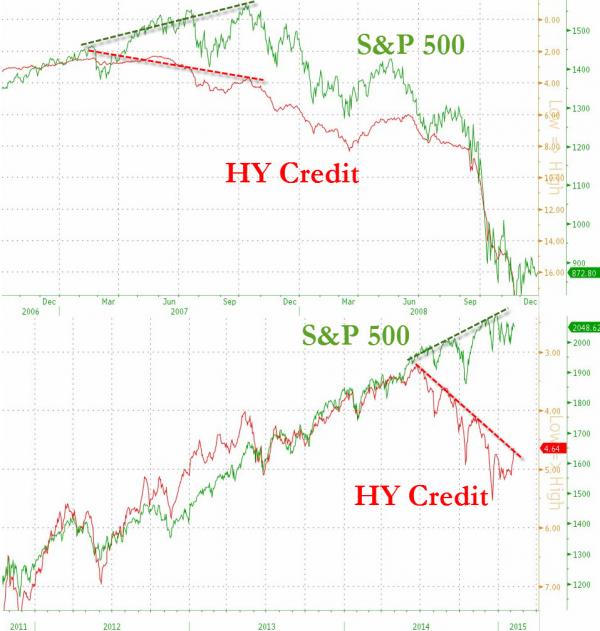 Charts: Bloomberg