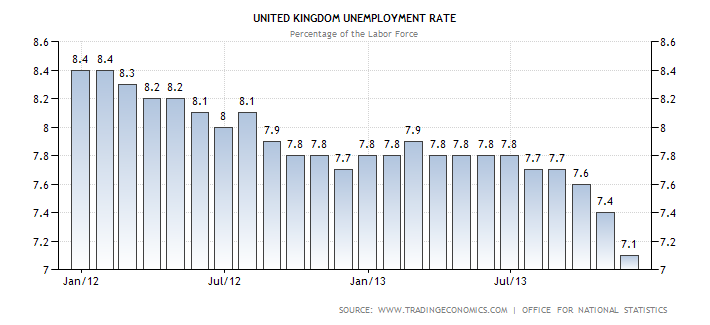 The Bank of England (BOE) left U.K.'s interest rates also known as the Official Bank Rate, unchanged at record low of 0.5%. The BOE will also continue its Quantitative Easing (QE) stimulus program. In its previous meetings, the BOE stated that it will not raise interest rates until the unemployment rate falls to or below 7%. 
While the Bank was not expecting the unemployment rate to reach this level until 2016,  the strong growth in the UK's economy forced economists to update their forecasts sooner than previously anticipated. The unemployment rate last month fell to 7.1% in the period of three months to November 2013.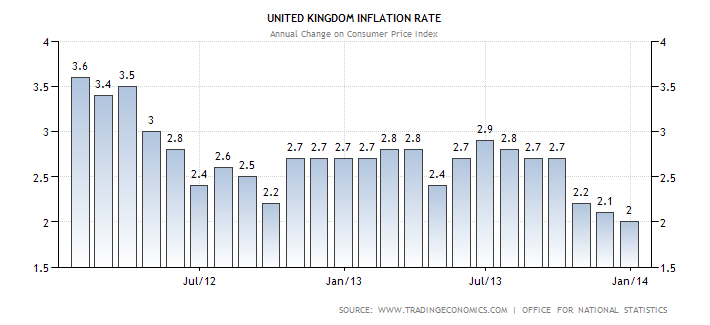 All eyes are on the BOE  Inflation Report to be released on Feb 12th,  after which the BOE will provide some guidance into its future plans. The GBP/USD lost some ground but didn't showed any significant movement after the  interest rate news. It seems like the market is waiting for the US unemployment claims and trade data set to be released on Feb 6th.