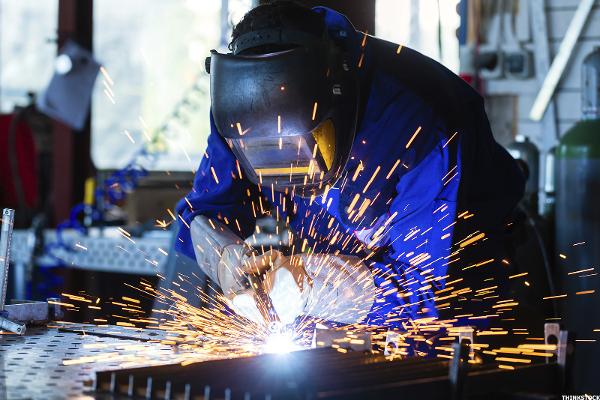 Investors tend to fixate on flashy companies on the technological frontier while ignoring companies that make basic industrial materials.
But without these old-line firms, the modern economy would grind to a halt.
ABB (ABB - Get Report) and Illinois Tool Works (ITW - Get Report) are two industrial blue chips that are also embracing new technologies, making them growth stock winners in an uncertain market. The time to buy these stocks is ahead of their first-quarter earnings reports on Wednesday.
Signs of increased manufacturing activity suggest that fears of a recession are overblown.
Must Read: Doha Oil Talks Fail: What It Means for the Markets in the Week Ahead
Notably, the latest reading of the Purchasing Managers' Index was 51.8 as of April 13, compared with 49.5 a month earlier. A reading above 50 indicates that the manufacturing economy is expanding, while a reading below 50 indicates contraction.
The report's sanguine assessment of a wide range of industries warrants a positive outlook for ABB and Illinois Tool Works.
Analysts expect ABB to report quarterly earnings of 22 cents a share, compared with 25 cents a year earlier. For Illinois Tool Works, the expectation is earnings of $1.26 a share, compared with $1.21 a year earlier.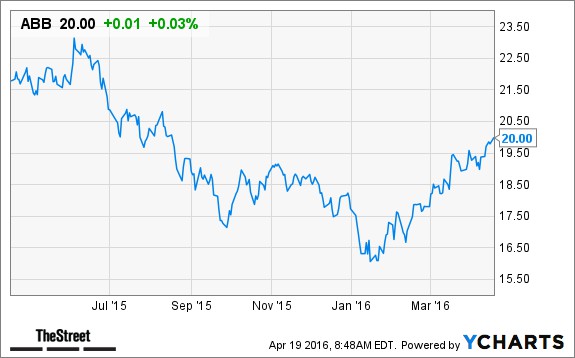 Considering the industrial tailwinds in major markets such as China, those results would show that each company holding its own and has set the stage for market-beating growth later this year.
With a market capitalization of $43.81 billion, ABB...
More