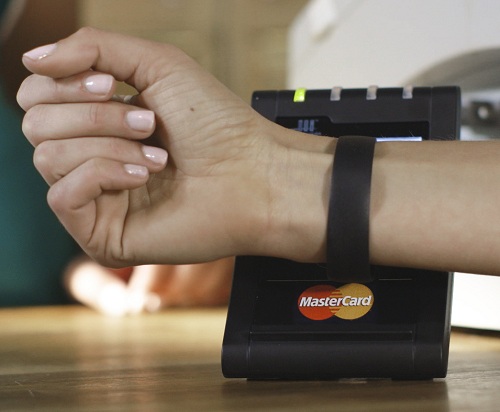 Mastercard (MA), the country's second largest credit card company, is looking into new ways for it's customers to use their flagship card. The new items include keyfobs, wristbands and other jewelry that can we waved over RFID scanners instead of requiring a card to swipe. 
Apple (AAPL) has had the ability to swipe their iPhones over scanners using this method with ApplePay for some time now, and in other parts of the world, most smartphone brands include the same function.
Mastercard closed up $1.66 today at $100.09. Apple closed up $4.72 at $119.27.