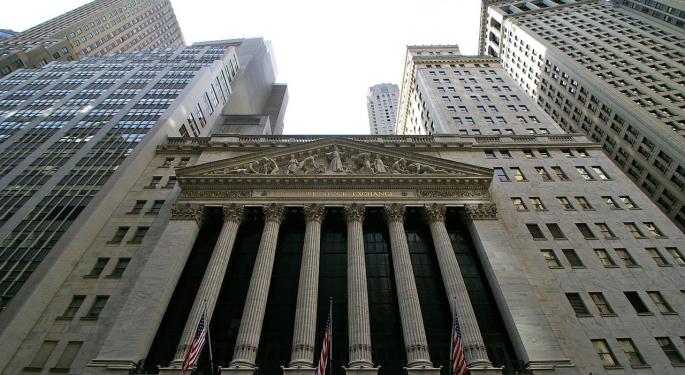 The S&P 500's recent push to new all-time highs has the index up 6.7 percent in 2016 and an incredible 116.6 percent in the past seven years. However, according to Deutsche Bank analyst David Bianco, traders can expect more upside ahead in the next year and a half.
Deutsche Bank recently lowered its 2017 EPS estimate for the S&P 500 from $130 to $128, but the firm maintains its 2017 end target for the index of 2,350. That projection represents about 7.7 percent upside for the S&P over the next 17 months.
"We're uncertain when the Fed hikes, but regardless we expect the dollar to grind upward and 10yr Tsy yields to stay under 2 percent well into 2017," Bianco added.
Deutsche Bank's 2017 EPS cut came almost entirely from the energy and financial sectors. Like many other firms, Deutsche Bank has been caught off-guard by the persistence of low oil prices and low interest rates. The firm has cut its 2017 oil price outlook from $60/bbl to $50-55/bbl. Bianco notes that every $5/bbl change in oil prices represents roughly $1–1.50 in S&P 500 earnings.
On the other end of the spectrum, Bianco noted that the technology sector and the healthcare sector could see some upside to Deutsche Bank's 2017 earnings estimates if the euro remains stable.
So far this year, the SPDR S&P 500 ETF Trust (NYSE: SPY) is up 7.0 percent.
Disclosure: The author holds no position in the stocks mentioned.
© 2016 Benzinga.com. Benzinga does not provide investment advice. All rights reserved.
Source