GBP/USD has stalled since finding resistance around 1.7060. It has since found support around 1.6950 and is trading around 1.70 during the start of the 6/26 trading session.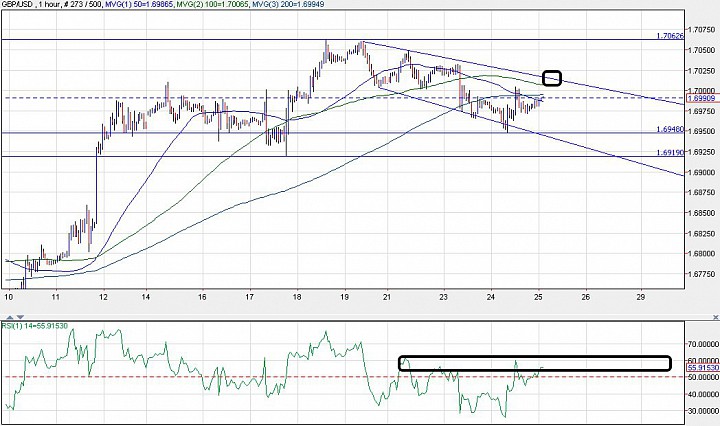 (gbpusd 1h chart, 6/25)
The 1H chart shows a market that is at the crossroad.
While this week's highs and lows are still above last week's, price is trading below the 200-, 100-, 50-hour simple moving averages. Also, within this week, there have been lower highs and lower lows.
As price drifts higher, the moment of truth could be in the upcoming session (6/26).
A break above the trendline, above 1.7020, and above the 200-4H SMA, pulling the 1H RSI above 60,
would suggest a bullish continuation.
Ability to hold below below the trendline, and push back below 1.70, while the 1H RSI holds below 60 (given some elbow space),
would suggest further bearish correction
, with at least last week's low of 1.6920 in sight in the near-term.