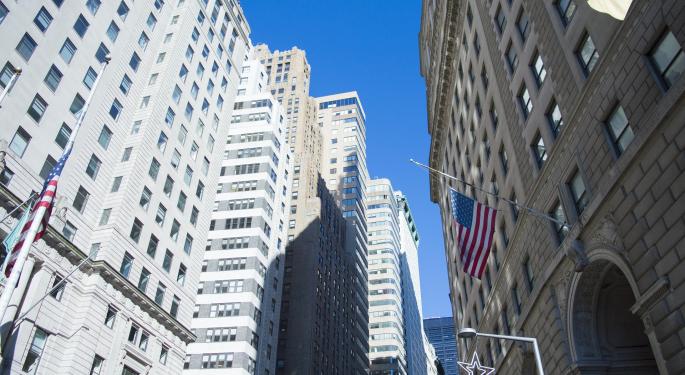 CNBC and Institutional Investor will be hosting the renowned "Delivering Alpha" conference at New York City's Pierre Hotel on Tuesday.
While Benzinga Pro will be publishing headlines from the event in real time, Benzinga.com will also be hosting a live blog which will be updated just seconds after the headlines hit Benzinga Pro. Tune in to to get all the updates from Delivering Alpha!
To be informed on all the market players who will be presenting and the times they will be presenting, check out the full schedule.
12:18 pm: Chanos Says Amazon Is A Cash Generating Machine vs. Tesla
12:14 pm: Chanos Believes Tesla, SolarCity Merger Will Have Cash Burn Rate Of $1B/Qtr, At Risk Of Capital Markets; Calls SolarCity Model Uneconomic
12:04 pm: Impala Asset Management's Robert Bishop Says Aluminum and Zinc In Deficit, Very Little New Supply Coming On Board, Will Lead To Higher Prices
11:55 am: Miller Says You Can Buy Entire Valeant For Less Than Value Of Bausch & Lomb, Says All Of Valeant's Investigations Have To Play Out; Won't Have Significant Impact
11:47 am: Singer Says Bond Market Is Biggest Bubble In The World; Singer Is Now Done Presenting, Best Ideas Panel Is Up Next
11:42 am: Singer Highlighting Both Stocks and Bonds Can Down Together; Says He Likes Gold
11:31 am: Singer Says Monetary Policies Post-2008 Have Been Growth-Supressive, Says Bonds Are Not Safe Havens; Believes There Is 'Tremendous' Risk In Owning 10, 20, 30 Year Bonds
11:28 am: Elliott's Paul Singer Says Mitt Romney Policies Would Have Generated More Growth, Says 8 Years Of Declining Rates Have Not Created An Uptick In Growth
10:52 am: 'What Happened To Alpha' Panel Concludes, Conference is Now on a Coffee Break til After 11 a.m. EDT; A Keynote from Elliott's Paul Singer Next on the Schedule
10:32 am: JPMorgan's Mary Callahan Erdoes Says 'Enormous Amount of People Sitting in Cash'
10:12 am: Dalio Highlights 'Almost Everyone' in Hedge Fund Community is Leveraged Long in Markets
10:09 am: Former Treasury Secretary Timothy Geithner, at Delivering Alpha Conference, Says He Believes Idea 'China Will Blow Up' is Exaggerated
9:57 am: Dalio Says He Believes Fed is Putting Too Much Emphasis on the Business Cycle and Not Enough on the Long-Term Debt Cycle
9:55 am: Dalio Highlights His Belief We Are in a Period Similar to That of 1935-1945
9:48 am: Ray Dalio, at Delivering Alpha, Says Sees 1.5-2% US Growth for '16
9:47 am: Bridgewater Capital's Ray Dalio Currently Onstage at Delivering Alpha Conference
8:58 am: Lew Says TPP Good For U.S. Workers And Good For U.S. Leadership In The World For Important Strategic Issues, Still Believes There's Support For TPP
8:42 am: U.S. Secretary of Treasury Jacob Lew takes the stage.
7:15 am: Benzinga is first in the room!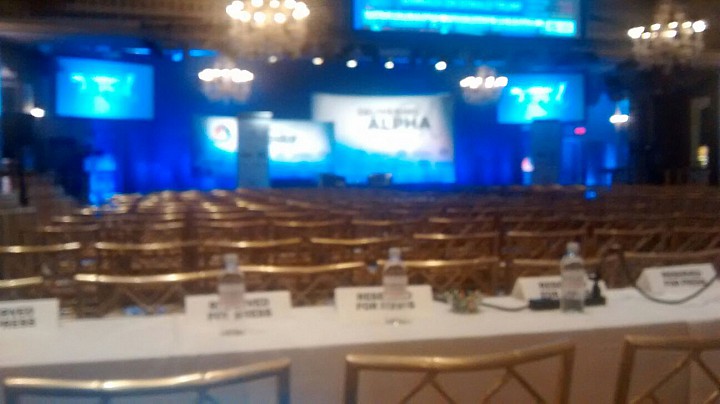 © 2016 Benzinga.com. Benzinga does not provide investment advice. All rights reserved.