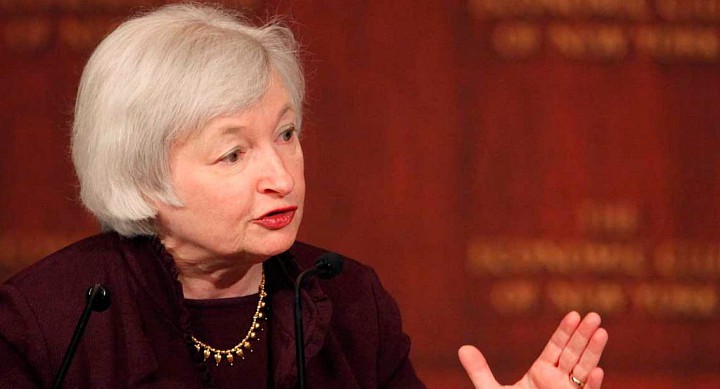 The Federal Reserve's monetary policy statement did not differ much from the previous month's. The FOMC voted to continue the current pace of tapering, reducing QE by $10billion for the 4th straight month, to $45billion. The federal funds rate will remain below 0.25%.

Focus will immediately be on the
ISM manufacturing PMI
and
Yellen's speech
tomorrow and
US jobs data
on Friday. Traders appear to be forward looking and want to move on from the harsh-winter-excuse and to if the US economy will really spring back in the spring.
The USD was beaten down ahead of the FOMC statement, mainly because of the
soft Q1 US GDP data
. 
The FOMC statement did not pull it down further, but the USD index looks poised to check its March and April lows in the 79.25-79.35 area, as seen in the 4H chart below.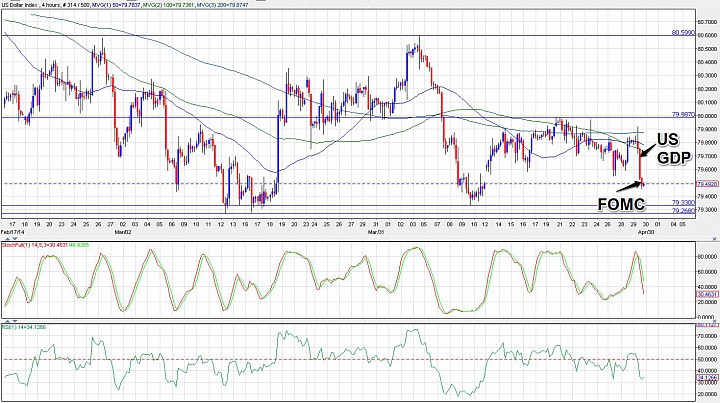 (USD index 4h chart, 4/30)
The USD index also looks like its in a consolidation in the 4H chart, but if the upcoming US releases disappoint economic recovery expectations, it can break towards 79.00 and lower, extending a bearish mode since late January when it peaked at 81.38..