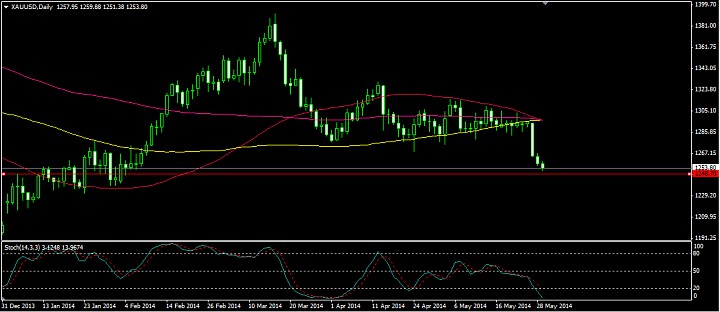 (Gold : Daily Chart)
Gold pauses its decline after the release of weaker than expected first quarter growth in US. The economy contracted for the first time since 2011 in the first quarter because of the adverse weather conditions. The Gross Domestic Product contracted at a seasonally adjusted annual rate of 1% in the first quarter, worse than expectations for a decline of .5%.However this is the prelim data or the second release so it won't affect much as advance release tend to have the most impact. Another report showed decline in the initial jobless claims which might weigh on the metal and might continue to push it downward.
On the Daily chart, there is a key support at 1248.70, so if the metal continue to decline it should find support from this level.