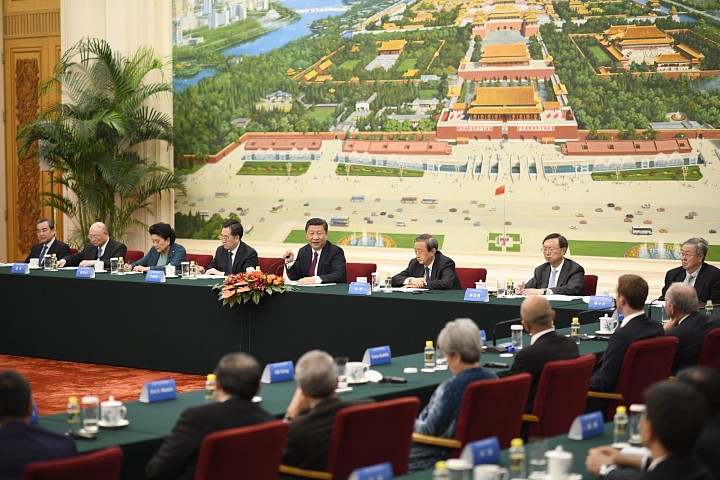 Chinese President Xi Jinping used a meeting with Facebook Inc. founder Mark Zuckerberg and Apple Inc. CEO Tim Cook to announce that his nation is embarking on reform with "unprecedented determination and vigor."
Less than a week into his second five-year term at the helm of the world's second-largest economy, Xi's remarks may underscore a shift toward loosening of restrictions on doing business in China. The nation is "willing to work with the U.S.," Xi said, according to an official Xinhua report, adding that he's looking forward to President Donald Trump's visit next week.
Though use of Facebook's social networking platform is blocked in China, the leadership from Xi down have increased pledges to open up to foreign companies across the economy. Xi was speaking at an event with overseas members of the Tsinghua University School of Economics and Management advisory board on Monday.
"China is willing to work with the US, to take a long-term perspective, care for each other's mutual interests, and appropriately handle disagreements and contradictions," Xi said. "We have an optimistic attitude toward the prospects for China-U.S. relations."
— With assistance by Ting Shi
More