I'd like to start today's Special Situation Investing News off with a follow-up to an earlier article that I wrote, Release the Kraken! Activist Investors May Finally Unlock the Hidden Value at LSB Industries.  I'm big into personal accountability.  If one is going to toot their own horn when they have an investing victory, they should face the music when an investment idea that you have presented has a temporary setback.  
Shares of LSB Industries $LXU are down more than 30% today after disappointing quarterly results.  This wasn't a huge position for me, I always had reservations about the quality of the company's management, but I own some and I've talked about it so it hurts. 
Why the dramatic selloff? It seems like anything in this market that has even a hint of bad news is getting annihilated. The cost overruns as a result of the expansion of LXU's chemical facility have been public knowledge for a while now and the stock didn't react much to them, so I suspect that Mr. Market's disappointment stems less from the results and the overruns than from this press release:
LSB to Implement Strategic, Operational and Corporate Governance Enhancements
http://finance.yahoo.com/news/lsb-implement-strate...
Once again it appears as though LSB management has chosen to protect its fiefdom rather than to split off the chemical and potentially create an MLP. At least for now.
The company's recent results clearly were not good either. The bad:
Bookings for Climate control business declined 15% Y/Y but grew 6% Q/Q to $70.2M in Q2.
Chemical revenue decreased 23% to $112.77M.
New orders from the commercial end-markets -15% Y/Y.
Residential product new orders fell 20% Y/Y.
Gross margin rate dropped 513 bps to 19.1%.
Yuck.  All in all it was a bad quarter without any of the financial catalysts that many were looking for. I plan on holding onto my position, but I have not added yet. The activist investor who is involved, Starboard Value, and perhaps even Horizon Kinetics will hopefully knock some heads at LSB and get things straightened out.
I haven't had a chance to listen to the call yet, but I plan to. Here's a link:
LSB Industries (LXU) Q2 2015 Results - Earnings Call Webcast
http://seekingalpha.com/article/3411086-lsb-indust...
That's not a pleasant way to start off today's news, but it was necessary.  At least it's Friday and almost Happy Hour.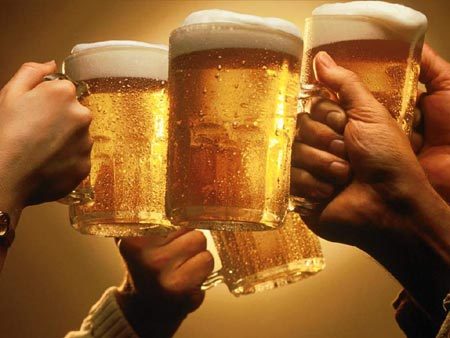 On a more positive note, if you like Special Situation Investing, this is the place to be.  I have yet to come across a more comprehensive resource for news on the subject.  Here's the rest of the news, featuring two new huge activist positions from King Ichan and ValueAct.
Spinoffs
The recent broadcasting spinoff from the Scripps / Journal
Communications merger Scripps up 3.7% as TV results boosted by retransmission revenues
http://seekingalpha.com/news/2710486-scripps-up-3_...
$CHS Spinoff to Focus on Rural Healthcare
 http://healthleadersmedia.com/content/COM-319334/C...
Beleaguered L3 spinoff Engility Holdings
https://twitter.com/search?q=%24EGL&src=ctag
+30% on earnings beat
http://finance.yahoo.com/news/engility-reports-sec...
$NCT spinoff New Senior Announces Second Quarter 2015 Results
http://www.businesswire.com/news/home/201508060054...
W. R. Grace has named its construction products spinoff
http://www.bizjournals.com/baltimore/news/2015/08/...
.
Activist Investors
ValueAct Said to Amass AmEx Stake as Activist Seeks Targets
http://www.bloomberg.com/news/articles/2015-08-07/...
Icahn takes stake in Cheniere Energy, seeks board seat
http://www.cnbc.com/2015/08/06/icahn-takes-stake-i...
Ackman Plunges Into Mondelez, Wants To Undo Kraft Spin
http://www.stockspinoffs.com/2015/08/07/ackman-plu...
Dan Loeb Sees Opportunity in Latest Target Baxter International
http://www.gurufocus.com/news/351636/dan-loeb-sees...
.
Whale Watching
The same stock that scorched David Einhorn is burning Leon Cooperman
http://www.businessinsider.com.au/sunedison-hurts-...
Lone Pine Calls it Quits on Apple, Facebook And Baidu
http://www.valuewalk.com/2015/08/lone-pine-apple-facebook-ba...">http://snip.ly/bv2h#http://www.valuewalk.com/2015/...
It's Shaping Up To Be A Tough Year For Carl Icahn
http://www.valuewalk.com/2015/08/carl-icahn-2015-r...
 .
Merger Arb
Williams Partners Sell Off Completely Unjustified
http://seekingalpha.com/article/3414486-williams-p...
.
SPACs
Lindblad Expeditions reports Q2 results 
http://seekingalpha.com/news/2709526-lindblad-expe...
.
NOLs
JDPI 2Q15 Letter To Investors – Value In NOLs.  This is a great letter with a ton of information on investing in NOLs, including one that I personally own, the bloated carcass of Washington Mutual, $WMIH.
http://www.valuewalk.com/2015/07/jdpi-2q15-letter/...
.
Investment Write-ups
A new era begins for VEREIT
http://seekingalpha.com/article/3413346-a-new-era-...
Update on Essex Rental
http://seekingalpha.com/article/3316885-essex-rent...
Hot or Not? The Prospects of 8 High-Profile Stocks. Interesting commentary on $WYN. 
http://money.usnews.com/money/personal-finance/mut...
Despite $SIGA's Claim, The Supreme Court Will Speak Soon And PharmAthene Will Fare Well
http://seekingalpha.com/article/3408256-despite-si...
Code Rebel: 90%+ Downside - High Risk/No Reward
http://seekingalpha.com/article/3413696-code-rebel...
.
Misc. Investing News
S&P Dow Jones Indices Launches Spin-Off, IPO and Activist Interest Indices
https://www.morningstar.com/news/pr-news-wire/PRNe...
Horsehead Holding
https://twitter.com/search?q=%24ZINC&src=ctag
+12% on stronger than expected Second Quarter 2015 Results
http://finance.yahoo.com/news/horsehead-holding-co...
Apollo Shoots for Moon With Risky Bet in Schorsch real-estate empire.
http://www.wsj.com/articles/apollo-global-manageme...
Noranda: Plant production mostly on track after explosion. Molten aluminum is being redirected to other prod.
https://www.nashvillepost.com/blogs/postbusiness/2...
Lumber Liquidators Has Lost $100+ Million Buying Back Stock
http://seekingalpha.com/article/3413456-lumber-liq...
Volt Information Sciences, Inc. Completes Sale of Uruguayan Publishing and Printing Businesses
http://www.businesswire.com/news/home/201508060066...
Thanks for reading. While this is a ton of news, I'm sure that there are some interesting things that I have missed. If you've seen one, please take a second to give back by sharing it in the comments section. My goal in creating the Special Situation Investing Community was to create a free place on the web where like-minded individuals who love this style of investing like I do can come to discuss it and share ideas. So please, comment, comment, comment. The more dialog we have and ideas we have floating around the better it is for everyone.
Also, if you haven't already, make sure to click on the link at the top of the page to join this new special situation investing community. Doing so will enable you to receive notification when new articles are published here and to share your own ideas. Also, make sure to follow me on Twitter @TMFDeej.
https://twitter.com/TMFDeej
Have a great weekend!